Mixed Media Madness: Color Pencils
Although I love art, I'm not always a big fan of coloring. After just a short while, my hands can get extremely tired. I procrastinate, and that's how I forget to finish coloring the piece. Also, my color pencils often get dull really fast. Sharpening colored pencils can be a struggle. But, there's still awesome things I love about these pencils. If they are decent pencils, watching those colors blend together can become really satisfying, especially the white color pencil. Since most people color on white paper, the white color pencil is rarely used. I used to think that this pencil was pointless. On the other hand, now I find it the most useful tool out there. I like to do my art on tan-toned paper, so the white pencil makes my art peice stand out. Coloring techniques are also very important. Learning to color in one motion can result in a smoother look rather coloring in all different motions. This was one of the most helpful tips I got from my Dad when I was young. I've always wanted to try using prismacolor, maybe one day I will. Until then, I'm happy with all the color pencils I've got to make a colorful piece of art.
About the Writer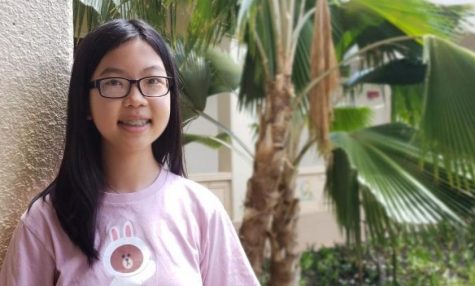 Kelly Cheng, reporter
I'm Kelly Cheng. This is my freshman year at McKinley. I was born and raised on Oahu. Some of my favorite hobbies include drawing and painting. I joined...