Our freedom is being taken away
The difficulties journalists face around world
Hang on for a minute...we're trying to find some more stories you might like.
We all know that President Donald Trump says whatever he wants. During the election and after he made a few comments about the press and how we should be ashamed of ourselves, how we aren't good people and that we are some of the most dishonest and unfair people he's ever met. It's comments like this that can start propaganda and lead to the endangerment of journalists.
Another issue we journalists face is the limitations that are set for us. Student journalists aren't always allowed the same freedom as professionals. The Hazelwood School District v. Kuhlmeier case led to an increase in the censorship of high school student media. The case of Tinker v. Des Moines Independent Community School District provided a lot but not unlimited protection. In order for school officials
to legally censor any material, they must have educational justification. Scholastic journalists are petitioning their governments to return to the Tinker standard.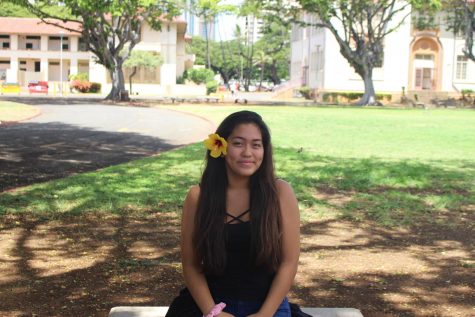 Anela Chavez, Editor-in-chief
My name is Anelalani, Anela for short. This is my third year of newswriting and my second as editor in chief of The Pinion. Last year, one of my news articles...