There should be a better use for 20/20
Hang on for a minute...we're trying to find some more stories you might like.
There should be a better way to use 20/20.
Recently, students with a reading level lower than ninth grade have been moved to different 20/20's and are supposed to read for the entire 40 minutes every day. All other students are required the same 20/20 schedule, which is read for 20 minutes and then use the remaining 20 minutes for work of their choice. 20/20 this quarter has gotten more serious with people walking into classrooms and checking to see if the class is actually reading.
This change to 20/20 was applied to improve the reading level of our students, but if students are not reading during 20/20 the purpose is negated.
The data collected by people checking classrooms from January through March shows that less than 60%  of the 127 students in intervention classes were reading. For non-intervention classes, the percent was even lower. Only 25% were reading during the first 20 minutes of 20/20. The top three activities, according to the data, that students do during the first 20 minutes of 20/20 is go on their phones, socialize, or do homework, and there are some that sleep. A handful of students that I talked to have said their 20/20 teachers do not enforce 20/20 rules.
I think the best part of 20/20 is that it gives students time to do their work. Students should be allowed to choose how they want to spend the 40 minutes of 20/20. Reading, although important, is something not all students might want or need to do every day. Only students with a reading level of eighth grade or lower should be required to read for the first 20 minutes of 20/20.
A period devoted to students getting their work done or improving their reading is a great thing but should be modified, taking student opinion into consideration.

About the Writer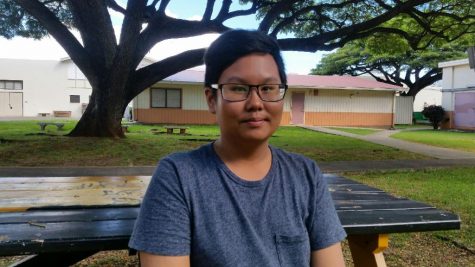 Trent Pham, reporter
Hi, my name is Trent Pham and I am a freshman at McKinley High School. I finish my homework sometimes but not always. My favorite excuse for not doing...