Class of 2017 plans ahead
Hang on for a minute...we're trying to find some more stories you might like.
The McKinley High School Class of 2017 is approaching graduation day. The commencement ceremony will be held at 5:00 p.m. on May 21st. A minimum 24 credits must be met by 8:05 a.m. on May 12, 2017 in order to participate.
"I know wherever I go, I must try to think positive and love who surrounds me," senior Katelynn Mika said.
Mika said she is excited and nervous because she will be moving on to bigger and better things.
"I want to continue working so I can save up money for college," Mika said.
She is going to Hawaii Community College for two years, then to the University of Hawaii for another two years.
"Graduation means I'm free and mov- ing on the next step to be an adult," Mika said.
Senior Gabriella Crisosto said she does not think anyone can be fully prepared for life after high school because the only way to prepare for life is having a job that will help you through life.
Crisosto said she feels good about graduation because its something one earns after going through four years of high school and seniors deserve to celebrate.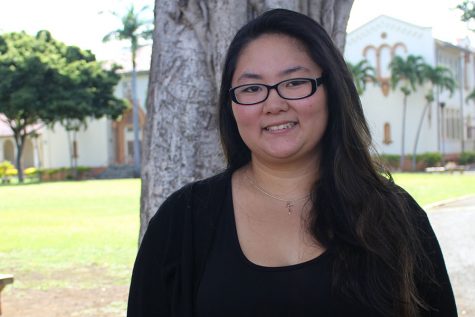 Lacey Hayashi, reporter
Lacey Hayashi is a senior who transfered from Roosevelt. She is in her first year of Newswriting and so far she likes it. She said that she feels as if...