Bleacher Report Journalists advise Pinion staff
Two Bleacher Report journalists visited the islands to pursue a story about McKinley High School's varsity quarterback Alexandria Buchanan. During their visit, they made a quick detour to have a short press conference with The Pinion staff.
We asked them how they realized that Buchanan's story was newsworthy and they responded by saying that it was an unusual story to have a female play in a male-dominated sport.
 "The most prominent position in high school football is the quarterback, so for a woman not just to play the game football, but to play the main position is inherently interesting," Bleacher Report journalist David Garner said.
After hearing Buchanan's story they decided this was an important story to write. They had to do background research in order to find out what to write and what has already been written.
 "I like to see what prior reporting has been about because most of the people that I write about have been written about at least once before," Gardner said. "I want to make sure that I'm giving somebody something new because that is what news is."
Interviews were a vital aspect of writing the story about Buchanan. Gardner explained that if you know the story better, you will have more information. It also helps you understand the story, and understanding the story means you can better deliver it to your readers.
"We talked to five players on the team, we talked to Alex… we also talked to two coaches from the football team, Alex's father and her little brother… The better you know the story the better you can convey it to your readers. The more information you have and understand, the better your readers will be served by it."
Bleacher Report producer Rachel Roderman  gave this advice to the question on how to tailor work to the mission statement
"I think you shouldn't tailor it a hundred percent to their audience but kind of put it in that realm," Roderman said.
She elaborated on her statement by saying, "I like to see what the main audience wants and then try and get as far away from it within reason as possible, to expand the content that they're looking at."
The tables turned as The Pinion staffers posed a question to Buchanan, The Pinion's editor-in-chief. She was asked if being interviewed helped her in journalism. She said that being on both sides of the interview has given her knowledge about what it feels like for the person being interviewed and helped her conduct better interviews.
"Being able to be on both sides really helped because when I'm getting interviewed then I know what kind of responses I would like to hear to make it easier for me to write something on what I'm doing," she said. "On the flip side, it helps me as a reporter because now I know how uncomfortable it can be when you're being interviewed, because it's not always easy."
About the Writers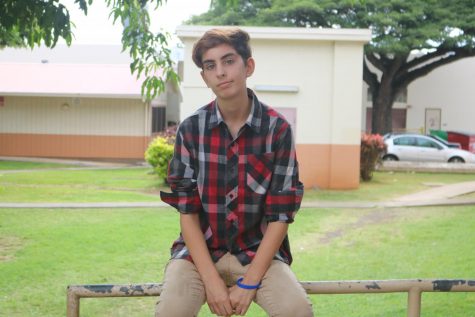 Hannah Rouillard, head reporter
I'm Hannah Rouillard.  I am a sophomore here in McKinley. When I am not in school or working for The Pinion, I like to go to the beach or spend time with...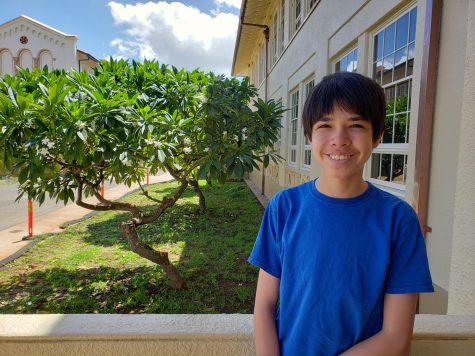 Ryan Vanairsdale, editor
I'm Ryan Vanairsdale, an editor for The Pinion. I originally chose newswriting in 9th grade because I liked the class in middle school. I also liked writing...