"Suzanne's Diary for Nicholas" provides a captivating story
"Suzanne's Diary for Nicholas" by James Patterson is a great book. If you are a fan of romance book, then this story is the one for you. The book has good plot with a twist where the main female character Katie, finds out she is pregnant. Matt, the main male character, disappears. However, he sends her a diary written by Suzanne for her son Nicholas.
From that diary, Katie finds out Matt was married to Suzanne, who died from a car crash. The accident was caused by Suzanne having an unexpected heart attack. It will leave you in tears by the end. The conflict in the story is that Katie thought Matt left her for no reason, but Matt had a reason why he left her so unexpectedly. The part where Katie found out why Matt left her made me so emotional.
At the ending of the book Katie went to Matt's town in hopes of finding him, and during that period she learns a bit from the neighbors about Matt. When Katie returns home, Matt finally came to her at her job and proposes to Katie, and also her telling him that they are going to be a parent.
About the Writer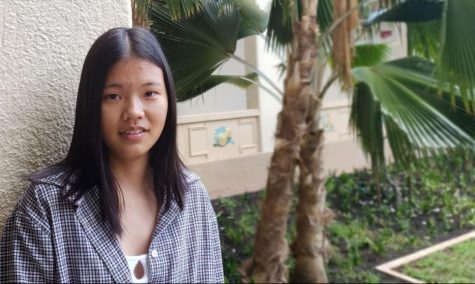 Cheng Hong He, reporter
My name is Cheng Hong He, and I am a freshman who laughs way too loud. I can speak two languages, Chinese and English. I was born in China but came to...