'Avakin Life – 3D Virtual World' – Fun entertainment through fashion
Avakin Life – 3D Virtual World is a place full of entertainment created especially for those who love fashion. 
An avakin is basically how your avatar looks. It is possible to make more than one avakin. There is a choice of gender, and you can create and customize your avakin any way you like. After all, this game is all about fashion. It is where you can express your profile and wear outfits unique to your own style. Although, some clothes can look quite wacky.  Join fashion contests, vote for other players, and see if you can rise up to the leaderboard! 
As mentioned, Avakin Life is full of entertainment. There are places to join where you can meet other avakin players from all over the world. It is a great way to meet and chat with friends. There is an option to interact with other players as well. Running out of avacoins? Not a problem, get a job! For example, the place called "23rd Street Cafe" is an area where you can start a job or order food in the cafe. Once the money is earned from working, there is an ATM machine that allows you to exchange the money for avacoins. 
Add-ons such as owning many varieties of pets called "Petkins," is also a nice experience. Every avakin starts off with a dog in the beginning, although if you're lucky enough to play through an event around holidays, special petkins may only be limited during that time.  Avakins can also live in a home. Once you have saved up enough money, there are many different apartments to choose from. Many things are based on your own preference. Invite your friends over to hang out at your new home. 
There is much more to do this game, but I do recommend it to those who just enjoy socializing, being creative, and having fun. It also helped me reduce my boredom. Since this is a virtual game, people have to meet the age requirement which is only for 12 years old and above. From what I've seen so far, you may encounter some people who tend to fake their age, or even troll you into giving them free avacoins, so watch out for that. Besides that, Avakin Life is available on iOS and Android. 
Overall rating – 4.5 paws
Entertainment Value – 5
Fashion Worthy – 5
Creativity – 4.5
Music – 5
Player Safety – 3.5
About the Writer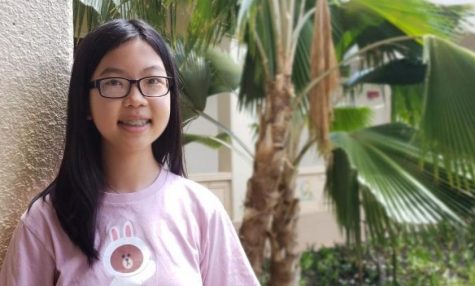 Kelly Cheng, reporter
I'm Kelly Cheng. This is my freshman year at McKinley. I was born and raised on Oahu. Some of my favorite hobbies include drawing and painting. I joined...