Dan Villejo gives his own experience on basketball
Getting to know a star athlete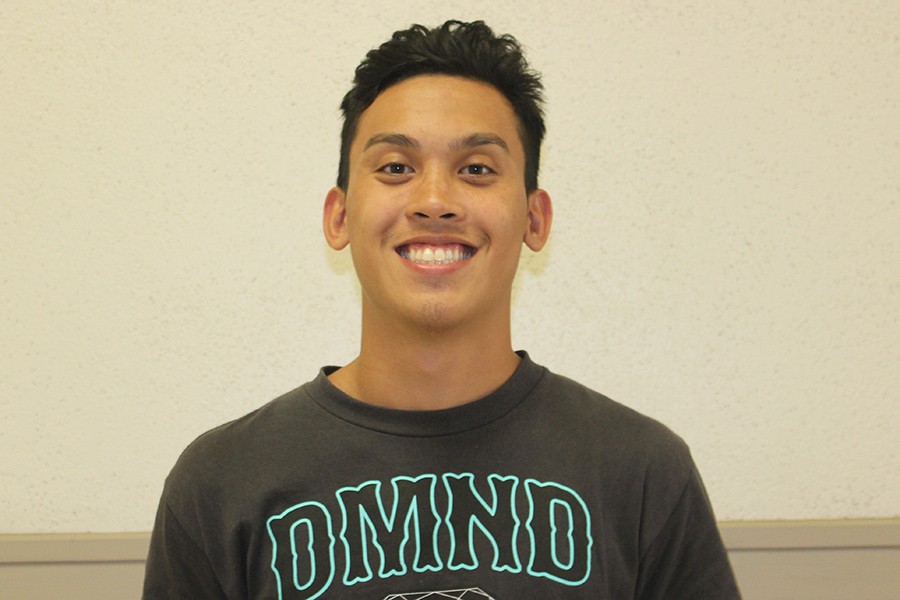 Karl Selga, Hoang Nguyen and James Deguinon, editor and reporters
November 16, 2015
    Basketball season is coming up for the McKinley Tigers and to support our team we should get to know one of our players. Dan Villejo.
    Dan Villejo is a Senior at McKinley High School and plays for the Varsity team. He considers himself as an all around player, but he plays point guard the most. One question which was asked to Villejo is, "How do you think your teammates and coaches would describe you?" Villejo replied with words like hard working, humble and team player. He has been playing Basketball since he was in 4th grade. Villejo is very passionate about the sport being that back in the Philippines his family has a history of very good basketball players. (On the basketball scene Dan has been holding a large margin of the points since last year when he was a junior.) To give you an idea of how well Villejo did, last year against Campbell he made 27 points, for the win. His percentage averaged out to 66.7.  " Basketball is a team sport, no one player can win the game, it takes the whole team to win and it even takes the players on the benches," said Villejo. The reason why Villejo plays basketball is because his family and friends play it and as he started playing basketball he really enjoyed it and now it is a very big part of his life. He intends to go for a college scholarship for basketball and wants to stay here on the island and attend Hawaii pacific university or University of Hawaii, if possible go to Denver Colorado. Villejo said that he would come back to support McKinley High school because this is his Alumni school and he loves this school."I am excited to play against Kalaheo," said Villejo. Basketball season starts on December and Villejo said himself that he will be playing for our team despite his injury earlier this year. Villejo tore his Anterior Cruciate Ligament and has been recovering, but can still participate in the up and coming games.  "He is a very respectful player with high character.  Villejo is one of ht e best basketball players in the state," said Bob Morikuni.  SOme of Villejo's teammates were asked questions about Villejo.  "He got much taller and his shots got better," said senior Nikko Venzon.  Is Villejo one of the best players in the state?  His teammates said yes.  Do you think Villejo's injury will change the ways he plays?  His teammates said he plays with caution.
This article was originally published on Nov.16, 2015. Language errors were corrected on Dec. 14, 2015.