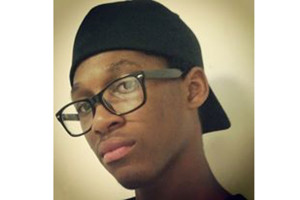 Ever thought of being a filmmaker? Austin Watkins has and enrolled in the newswriting class with his career in mind. From the classroom, Austin plans to apply what he learns now later down the line.
Though Austin already has experience with writing and acting, that doesn't stop him from expanding what he knows. There's more to filmmaking than meets the eye, and learning the ins and outs is important to him.
"In order to get a good future you need to guide it there," said Austin and with the newspaper class, hopefully the path to that future can be paved.
Austin Watkins, reporter/videographer
Apr 24, 2014

MHS "Epic HI 5 Montage" Part 2

(Story)

Apr 07, 2014

Tokousos and Hip-Hop Hooligans prepare for Weed and Seed

(Story/Media)

Apr 07, 2014

Seniors consider passions when deciding plans for future

(Story)

Feb 10, 2014

Admin Evaluates Evacuation

(Story)

Jan 29, 2014

Hall of Honor Inductees 2014

(Media)

Jan 24, 2014

King's Day of Remembrance

(Story)

Dec 20, 2013

Fund Run earns money for the Philippines

(Story)

Dec 17, 2013

Flour Babies Show Care Required in Child Rearing

(Story/Media)

Dec 12, 2013
Dec 12, 2013

Life is to be appreciated

(Story)

Oct 25, 2013

Tigers take on Sabers in OIA playoffs

(Story/Media)

Oct 17, 2013

Tigers defeat Waipahu in playoff; Next up, Campbell

(Story)

Oct 04, 2013

Caring for the game

(Story)

Oct 04, 2013

Motivation: It's all your choice

(Story/Media)

Sep 25, 2013

The fire in my heart

(Story)

Sep 16, 2013

Varsity Tigers lose to Governors 25-13

(Media)

Aug 27, 2013

Interview with the principal

(Media)

Aug 27, 2013

Principal delivers State of School address to media

(Media)

Aug 21, 2013

"Blackfish" elicits emotions and confusion

(Story)

Aug 21, 2013

The principal who got to Point B via Point Z

(Media)

Aug 19, 2013

Tsai says: Keep writing

(Story/Media)

Aug 12, 2013

Principal, seniors offer advice to underclassmen

(Story)

Aug 12, 2013

Welcome Back Assembly has highlights and message

(Story/Media)

Aug 09, 2013

Tigers roar at Welcome Back Assembly

(Story)