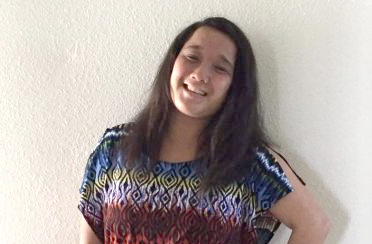 My name is Mari Faufata-Pedrina, and I am a senior this year. I am now 19 years old. I've been through many difficult things while growing up. I wanted to share the things that are important to me. I've had multiple surgeries since I was a baby. All the doctors that would stay overnight to watch and make sure I'm doing fine treated me like I was their own child. They've been with me since I was born. I'm glad that these wonderful and intelligent doctors were part of my life. Whenever I had to stay overnight at the hospitals, the doctors would always be there. They helped me through my toughest times when my parents weren't able to visit me after work.
 I've had surgeries on my heart (had a hole in my heart), and on my ear 6 times. The last 2 surgeries were in 2016 and 2017. I got a surgery on my head as well to do my cochlear implants. I've also had a surgery on my cleft palate on the roof of the mouth. After my 2017 surgery, I've never had any surgeries so far.  I'm glad I got to do these surgeries while growing up
. As a triplet, I always had my brothers to look out for me. They always make sure no one picks on me or bullies me. My brothers don't like to see me get hurt so they always care and look out for me. They don't like it when they see me cry, hurt or feeling depressed because they love me. My brothers always tell me it doesn't matter what people say because they are just doing it out of jealousy. They also tell me to stand up for myself, ignore the haters, ignore the bullies and prove those people that you can achieve anything even though your disabilities. If I can achieve my goals and prove people wrong, I can encourage and inspire other people. I would describe myself as friendly, helpful, smart and intelligent. I like to help people who is in need of help even outside of school, sometimes we see something happening, elderly people needing assistance to get across the crosswalk or in need of helping with grocery,or other etc.... My hobbies I like to dance hula, play bowling, play soccer, play basketball and volleyball. 
Mari Faufata-Pedrina, reporter
May 24, 2019

Learn American Sign Language

(Story)

Apr 26, 2019

Higa hired as a new vice principal

(Story)

Feb 27, 2019

In depth look at Culinary Academy

(Story)