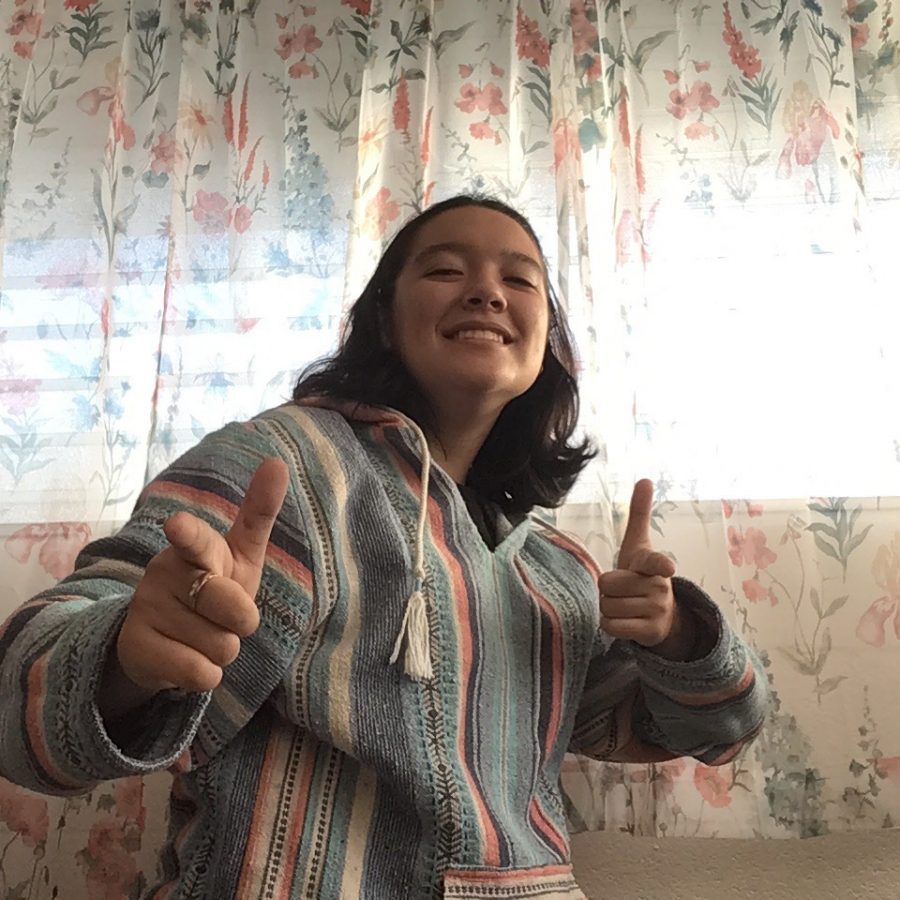 Hi, my name is Althea Cunningham and I am a junior. People know me as Tia. I joined Newswriting because of my interest in writing and journalism. I entered the class with no experience in Newswriting, but with a desire to learn.
I am very passionate about JROTC. I'm a 1st Lieutenant, with a staff position. I'm in charge of announcements and I manage the Instagram and Facebook page. That has been my job since 9th grade and I enjoy it very much. 
 One of my hobbies is drawing cartoons and short comics. I've been drawing since 6th grade and I have lots of fun with it. I prefer traditional over digital, just because I have more experience with pencil and paper. Most of my inspiration comes from watching the 1900's Loony Toones, Ninja Turtles, and other 2d cartoons.
Althea Cunningham, reporter
Dec 17, 2020

A pandemic message from The Pinion

(Story/Media)

Dec 05, 2020

McKinley starts hybrid learning

(Media)

Dec 02, 2020

Centennial Series: Thompson Wong (2019)

(Story)

Nov 13, 2020

Centennial Series: Patricia Jinbo Oishi (1967)

(Story)

Nov 06, 2020

Kevin Knodell contributes to Journalism Day

(Story)

Oct 02, 2020

Black lives matter (editorial)

(Media)

Oct 02, 2020

Try 'Among Us' (editorial)

(Story/Media)

Sep 21, 2020

School year starts virtually

(Story)