Plastic straws should be banned
Hang on for a minute...we're trying to find some more stories you might like.
Social media star, Bretman Rock thinks that the government should ban plastic straws; he's right.
A plastic straw is only used until you're done drinking your drink, then you just trash it, which is a waste. Such trash endangers sea creatures around our island.
In a 2018 TIME article, marine biologist Christine Figgener talked about a video she recorded of her removing a plastic straw from a sea turtle's nose.
"You were able to show the suffering of a creature that was affected by a straw that someone had disposed of. Definitely that was an object that passed through human hands and made its way to the ocean," Figgener told Time.
Plastic straws also have unhealthy toxic chemicals. These chemicals go into our bodies when we sip through the straws and can lead to health issues from hormone disruption to cancer. In a 2018 Washington Post article, Christy Brissette wrote, "Chemicals from polypropylene can leach into liquids and may release compounds that could affect estrogen levels, especially when exposed to heat, acidic beverages or UV light."
  Some people may not like the idea of banning plastic straws because they can't drink without a straw. An alternative that they can use is paper or metal straws.
Plastic straws should be banned because they not only endanger sea creatures but hurt humans. Hawaii banned plastic bags, so why can't we ban plastic straws too?
About the Writer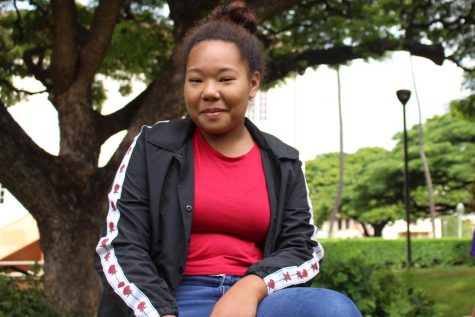 Ashanti Brown, reporter
Hi, my name is Ashanti Brown. I'm a 9th grader. My favorite accomplishment was riding the fireball at the 50th state fair. I am proud that I did that because...