How to spend time wisely and effectively
Kelvin Ku, reporter
Managing time may be difficult for some, but students at McKinley High School have come up with strategies to stay productive. "It is hard to manage my time as a student when I have school work...
Support Scholastic Journalism
The Pinion is conducting a fundraiser. Check out this link for more information and to donate. https://snosites.pledgebrite.org/fund/thepinion
Every student, teacher, and faculty member at McKinley High School are given school emails. We use internet-based services like Infinite Campus and Google Classroom on a daily basis to check or grades ...
Scary movies are not for everyone
Kanani Orta, reporter
I downright hate scary movies. I can't handle them. I scare easily. Even the smallest thing, like a tap on the shoulder, can scare me. "Happy Death Day" kept me up for three nights in a row. The...
McKinley Tigers dash to states
In late October, McKinley High School was a part of the 56 schools who participated in the annual cross country state championship in Kauai. The race was 3.025 miles long with a total of 200 participants...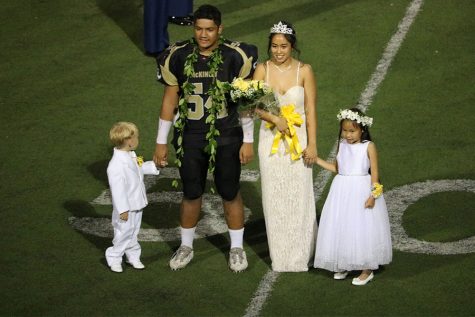 Get Pinion updates sent to your email
Visit https://issuu.com/mhspinion to see print issues back to SY 2010-2011
Visit Vimeo and search MHS Pinion under People to see more videos about what students learn in Newswriting Class.