Song "Happier" is sad but sweet
Hang on for a minute...we're trying to find some more stories you might like.
---
"Happier" by Marshmello ft. Bastille is a good song. Some of the lyrics are sad, but the meaning behind them is sweet. A sad line from the song is "I want to see you smile, but know that means I'll have to leave." The lyrics describe the story of a relationship ending. A line that explains this is "Cause with all that has happened I think that we both know the way that the story ends." This means that whatever went down caused the relationship to end. The person singing wants to hold on to who he was with, but deep down inside he realizes he has to let go in order for his significant other to be "happier."
I listen to the song every day. That's how much I love it. The music and rhythm go well together, making it relaxing to hear. I don't think about romantic relationships when I listen to it, though. I think about an event that happened to me when I was in sixth grade. Listening to the song reminds me that sometimes you have to leave certain people alone in order for them to be "happier," no matter how much you still want them in your life. You should listen to the song.
About the Writer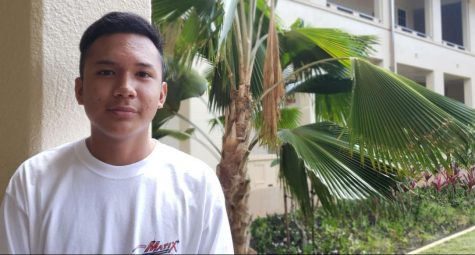 Nickolas Castillo, reporter
Hi, I'm Nickolas Castillo. I am a freshman at McKinley. I don't have any experience in news writing, so I'm new to all of this. I chose this class...