'What's wrong with Secretary Kim' shatters cliches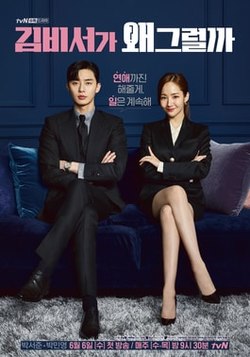 In the hit Korean drama, "What's Wrong with Secretary Kim," successful businessman Lee Young Joon is vice-president of his family's company. He has the perfect life, but his egoistic personality makes it difficult for him to be aware of what is happening around him.
Working for nine years under Lee Young Joon as a secretary, Kim Mi So attended to all of his needs and has put up with years of contempt. Finally, she was able to pay off her family's debt and will be able to live the life she always wanted without this job. Lee Young Joon is determined to stop her from quitting.
The series has a consistent flow of twists, excitement, and comedy, scoring a 9.7 out of 10 on global TV site Viki Rakuten. From beginning to end, the main actors fill their roles nicely and create a strong sense of chemistry that tightly packs the episodes of the series together. The sequence of events in every episode is relevant and adds to the final outcome.
Comedy is one of my favorite genres, but many Korean dramas have a similar plot, which makes them unoriginal. However, "What's Wrong with Secretary Kim" shatters many of those stereotypes. Dramas tend to open with past events such as a character's childhood, but "What's Wrong with Secretary Kim" caught my attention by its use of foreshadowing. In conclusion, this series has become one of my favorite.
Language errors were corrected on March 02, 2020.