Celebrating with holiday traditions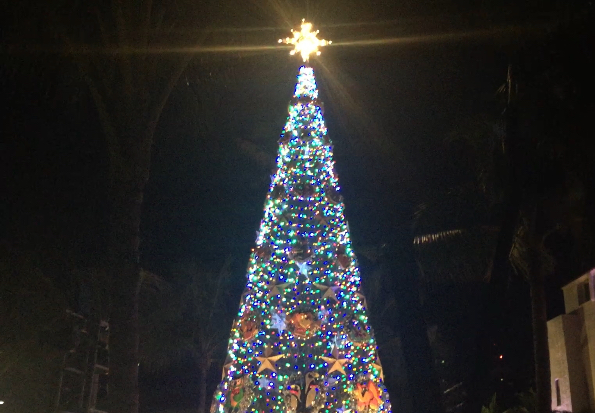 As the year comes to a close, families and friends join together and celebrate the holiday season. December is full of cheerful people celebrating Christmas, Hanukkah, and the endless possibilities the incoming year may bring. Their are many ways to observe these special occasions, and many families have various traditions that complete their holidays.
Junior Shaira Jalalon participates in multiple Christmas traditions with her family, such as going to church on Christmas Day and opening gifts at midnight. These traditions bring her family closer which is special because of their schedules.
"I enjoy going to church with my family on Christmas Day because it is one of the very few times we all get to celebrate something together as a family," Jalalon said.
Alyssa Konda, a junior at McKinley High School also enjoys spending the holidays with her family. In her household they have a family dinner on Christmas Eve with her cousins, followed by gift opening. On Christmas they open the rest of the gifts received from other family and friends and bake chocolate chip candy cane cookies.
" I strongly believe traditions are important because it brings the family together," Kondo said. "With my own family [in the future] I would like to do the same traditions. Hopefully my family will grow so the dinner can be more lively."
To some, variety is their preferred way to celebrate the holidays, but in many households the familiarity of their traditions get them ready and excited for this time of year. Not only does it bring gifts and treats, but family time and happy memories that will be remembered for a lifetime.
"My parents are super busy with their jobs, and so is my older sister who is in college," Jalalon said. "It's nice to just get together and have a good time with one another without spending a lot of money."