"Booktalks" encourage reading for a more intellectual you
Librarians from across Oahu visited classes in McKinley High School to hold  "Booktalks."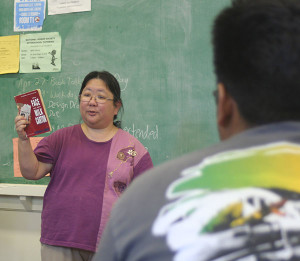 At these visits, librarians discuss exciting books they've read, what libraries offer besides books, such as music, videos, and wifi, and they let students who have their library cards borrow from the small selection of books the librarians have brought with them.
In one Booktalk, Diane Masaki from Aiea Public Library showed off "Fahrenheit 451" by Ray Bradbury, "The Disreputable History of Frankie Landau-Banks" by E. Lockhart, and "Face on the Milk Carton" by Caroline Cooney.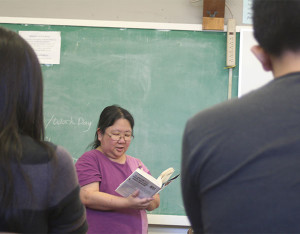 She also shared one of the 222 urban legends that a person can read about in the book "Alligators in the Sewer" by Thomas Craughwell.
Masaki said, "The purpose of Booktalks is to encourage reading because it's good for teens and it makes you smarter. Reading introduces teens to situations without them having to experience it (in real life) and shows them different worlds and times in history."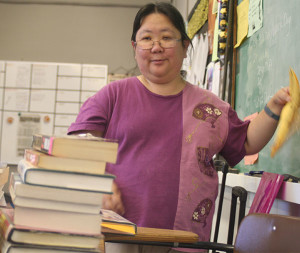 "We also like sharing all the awesome books we have and to show that reading is not always boring," Masaki said.
Some of Masaki's favorite book genre are science fiction, fantasy and historical fiction.
Last week was National Library Week. To celebrate, McKinley is is holding an event called "Read and Receive."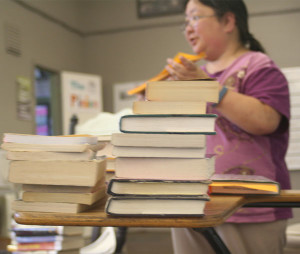 Students who pass two AR tests can bring the reports to T-building May 21 or 22 during lunch to receive a treat.