Tigers usher in a new school year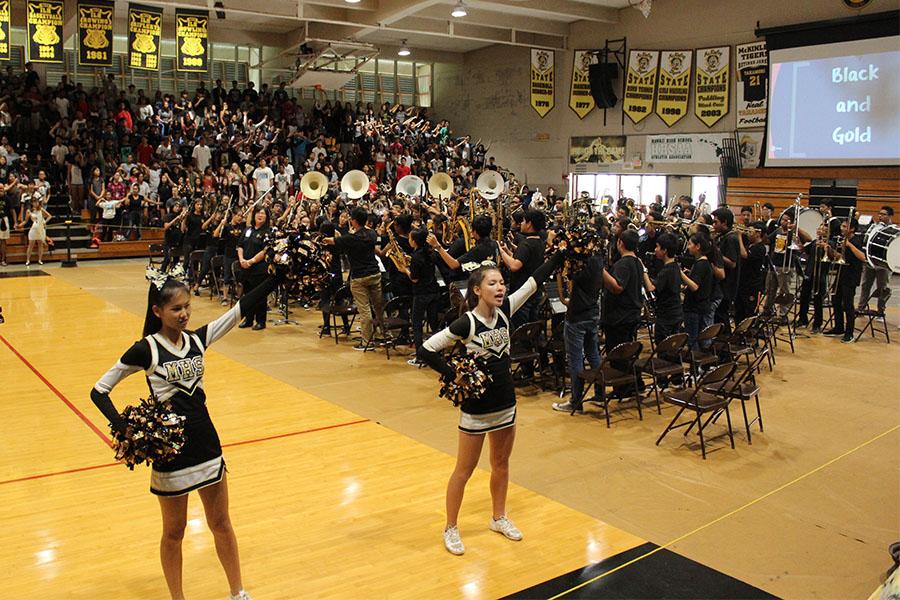 On August 5, the students and staff of McKinley High School attended their annual Welcome Back Assembly to kick off the new school year. It was the first for freshmen who only started school earlier that week, but for seniors, this was their fourth, and last, time sitting on the bleachers to celebrate the activities, events and educational opportunities that MHS has to offer.
"I thought it was great," said Senior Jason Purdy. "I loved the energy that all the classes brought, and the vibe made it feel like it was gonna be a special year. Compared to all the other schools I've been to, McKinley's always filled with spirit and excitement. The energy is different, and it's something I've only felt from being here."
Since it was the last of these assemblies for seniors, it makes sense that they had a good time. Some of the seniors could be heard chanting "2017," their graduation year. The staff had to tell them to quiet down a few times! This was the first time freshmen saw the amount of school spirit the upperclassmen had.
"The Welcome Back Assembly was good in my opinion and I loved the spirit of the school. McKinley's Welcome Back Assembly is better than my previous school's because  student council knew how to make all grade levels genuinely excited for a new school year. It was lit fam," said freshman Ngoc Nguyen.
Both seniors, and freshman agreed that the assembly was good, but if they had the opportunity, would they have changed anything?
"I'd play popular music on the speakers before and after the assembly so the students could come in, and leave with a pumped up mood," said Nguyen.
"The seniors winning because we are supposed to win," said Purdy when he was asked what he would wanted to have changed at the assembly. This year, the seniors got last place in the game that was played to earn points for their class.
The excitement, spirit and support showed that day could be seen in everyone's faces.