Welcoming the Tigers back
On August 5, the Student Government Association held an assembly  to welcome the staff and students back to a new school year.
Before the assembly started, the band was playing, cheerleaders were cheering and the crowd was screaming. The SGA held an activity where students from each class level would have to pick a card, do the gesture or dance move that is on the card and their grade level section would have to copy them in order to earn class points.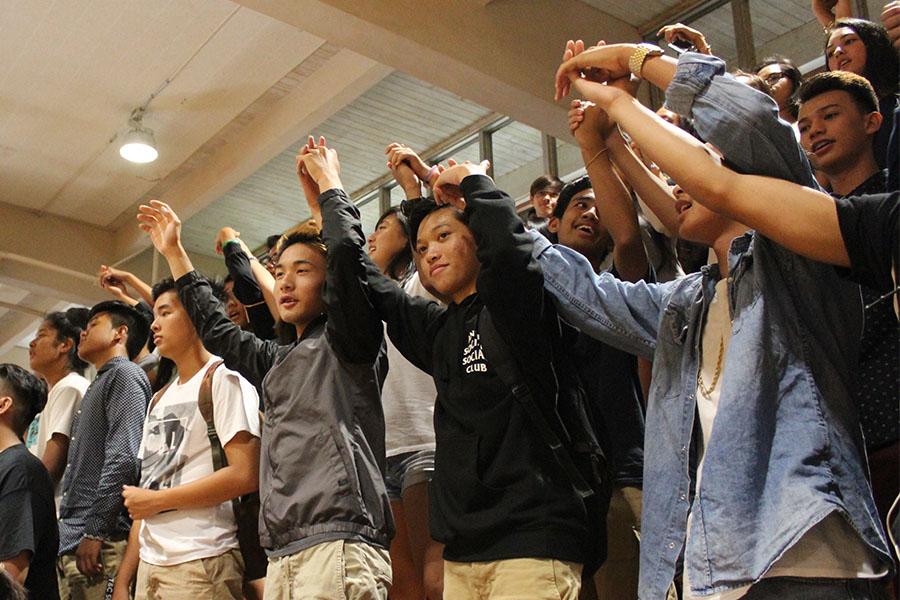 Towards the end of the assembly the SGA members gave speeches regarding the history of MHS and its traditions that have been upheld by students at this school for generations.
Student Activities Coordinator April Nakamura gave a speech that reminded the students never to take every little thing in life for granted and whine over minor things.
The students also participated in singing the MHS Fight Song and Alma Mater in tribute to Sophomore Ephraim Lanki. Junior Yashu Lanki talked about his younger brother's struggle with cancer.