'Folks You Meet in Longs' relates local students
McKinley's Drama class performed the play "Folks You Meet in Longs" on December 18.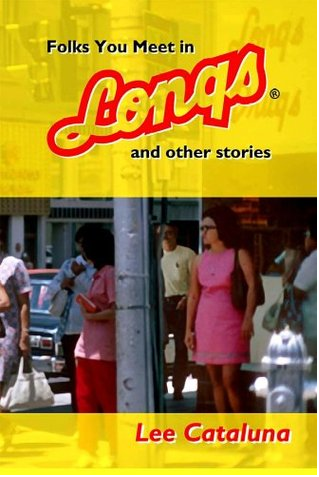 The drama class performed "Folks You Meet in Longs" during period 4 on Dec. 18 at M.M. Scott Auditorium. They performed in front of many classes.
Lights were turned off at the beginning of the play. The actors had props to help them get in character and headed on stage, performing one act at a time.
Thomas Favors is the drama class adviser at McKinley High School and was the one who chose the play. He said it is a collection of short stories by different local characters about events that happen in their lives. It includes their own personal philosophies or experiences.
One scene was a conversation on the phone between two male characters — each carrying a cardboard box. One had a blue aloha shirt while the other had a red aloha shirt. Favors said he chose the play because the characters in the script are relatable to the students at McKinley High School.
"I thought this would be really fun because they're local characters and these are local students," he said.
Andrew Tran, a freshman drama student, said he chose the class because he had experience from former schools.
"In elementary or middle school, there was an assembly and there was a silent play," Tran said. "I participated in one of the plays and it was pretty fun."
Tran said their performance, "The Folks You Meet in Longs," stood out to him because it was made out of different groups instead of including the entire cast.
Students can learn public speaking and the fundamentals of drama. Favors said being a drama student is a starting point.
Favors said. "Even if that isn't for you at the very least you're learning about public speaking. My primary function with this class though is getting students to be able to speak on stage in front of groups of people."
Angelina Soto is a senior drama student. She said improvising is one of the skills that drama students need to perform a successful play.
"With improv, it's just whatever comes to your mind," she said. "If you've messed up, don't show that you've messed up."
Taking drama class in high school is recommended for those looking to pursue a career as an actor. Favors said watching and performing local plays is a good experience.
"So if someone did want to pursue a career as an actor, taking a drama class in high school is important," Favors said. "It's not the only avenue to them because there's always public plays going on."
Aileen Chang is a senior drama student. She said one factor that she likes about drama class is that everyone is humble.
"I like that everyone here is pretty accepting, no one is going to make fun of you or laugh if you perform," Chang said.
Favors said he enjoys seeing students perform and seeing growth in them. He said it takes dedication and commitment for drama students to finalize their play.
"I love seeing my students on stage doing a performance," Favors said. "I like to sit back and see the students develop themselves, but actually seeing them on stage during a performance is the best part."