21st century skills
I spent two years practicing journalism in high school. This practice has trained me in 21st century skills, which are abilities that students need to develop in order to succeed in the information age.
Creative thinking is one of the 21st century skills I have learned. To produce articles with great quality, reporters need to make sure that the contents attract readers and have unique themes. It may be hard to find story ideas. But once I try to view daily life topics differently, something special can be found. I tried to write about procrastination positively. I wrote about "what makes a perfect prom" and american students' math performance trying to attract attention and encourage students to think about these issues. Writing and researching processes help develop my creative thinking ability.
I also learned about media and technology literacy. As the technology develops so fast today, journalism is not only about the newspaper. Journalism also involves in social media, videos and online editions. Tools such as Trello, SNO, Piktochart and Indesign are very useful for reporters and editors. Social media is necessary for newspaper workers to get closer to readers.
Newswriting class also teaches me about life skills. From reporting to editing, journalism follows a compact schedule. I learned to plan my time ahead wisely and make use of my time as much as possible. I realized the negative impact of procrastination and tried to balance my life. I become more productive and flexible. Through communicating with other reporters and networking with professional journalists, I become more sociable. I also learned about leadership skills as being an editor.
These 21st century skills are important for both my study and future career. I appreciate my adviser and classmates for helping me these two years. My high school journalism experience is really unforgettable.
About the Writer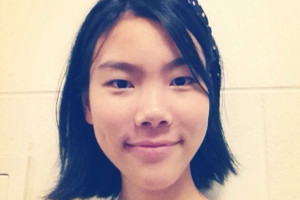 Lin Song, Web Co-Editor
Lin Song came to Hawaii this June from Shanghai China. She likes literature and is good at math. Because of her love of English language, she joined The...