The principal who got to Point B via Point Z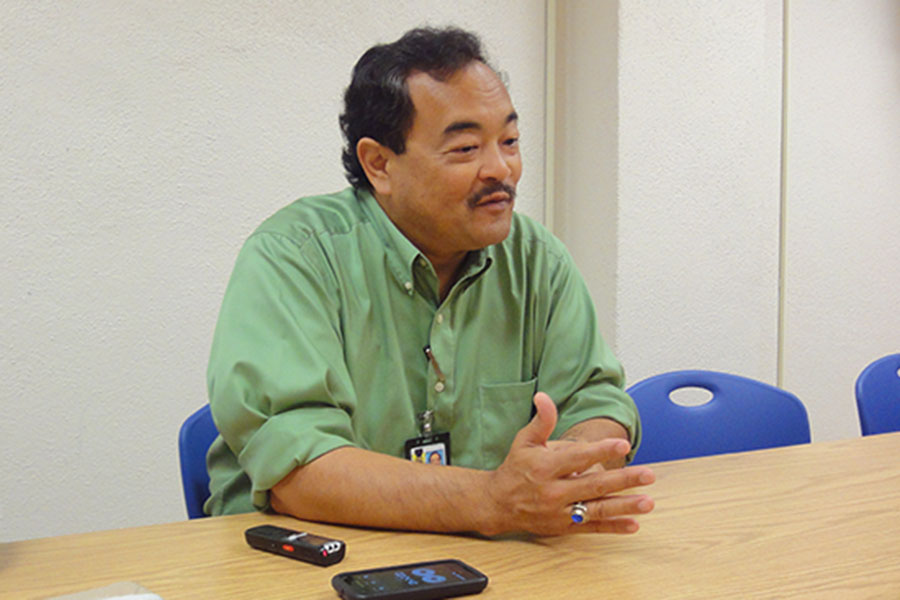 Young Dreams
Principal Ron Okamura did not dream as a young boy of being a principal.
At first, he wanted to be the first Japanese professional NFL football player. He decided he was too short so instead he wanted to become a chef because he loves to eat.
In 10th grade, Okamura decided to become an accountant. He was accepted to the University of Hawaii and worked for two years at the YMCA as an accountant, but he changed his mind because his personality didn't fit the job.
He wanted to do something he would enjoy for 30 years so he decided to become a teacher. He called his mom and told her that he wanted to become a teacher; the phone became silent. His parents were shocked.
When he was in school, Okamura said he always caused trouble in class, although he got good grades.
Okamura said, "Instead of going from point A to point B, I went all the way to point Z and came back."
Click this link to hear Principal Okamura talk about his childhood dream.
 His Life as Principal
Ron Okamura has been principal at McKinley High School for six years.
"The years that I've been here went really, really quick. A blink of an eye, and when it goes quickly like that, that means only one thing, right? You must be having fun at what you're doing," he said.
As principal, Mr. Okamura is impressed by the students. In the six years that he has been principal of MHS,, he has seen many students grow into people who are ready for the real world.
"I've already seen a whole set of students from freshman year graduate, and that's kind of exciting for me," he said.
 His vision for The Pinion
The principal wants the reporters of The Pinion, to spread their passion for this paper to the other students in the school. Staffers should write the truth and keep the culture of The Pinion, as well as telling stories that are happening around them. With the principal's support and the hard work of both  teachers and the journalists, The Pinion can be great.