Chihiro Mase gets beyond bone cancer restrictions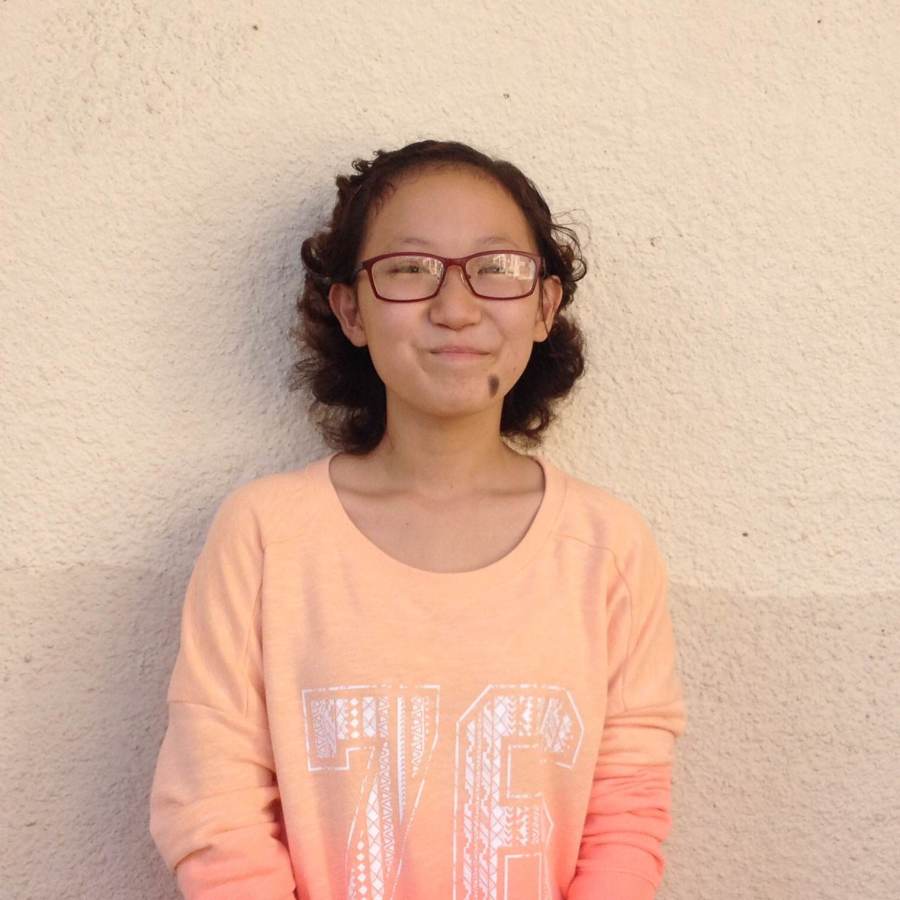 It is impossible to know a person at first glance. Chihiro Mase is a 15 year old McKinley sophomore who likes to play around with her friends. She plays the alto saxaphone for the band. At home, she likes to take naps and eat. She seems like a typical high school student but this is not the case.
Mase was diagnosed with osteosarcoma when she was 13 years old.
According to the American Cancer Society, osteosarcoma is the most common cancer of the bones. It may occur at any age but it is most common in teens. Most osteosarcoma tumors start near the knee. The arm bone near the shoulder is the next most common spot. However, it can also start in the hip bone, shoulder and jaw. This is especially true in adults.
In the case of Mase, she developed it in her leg. She was also unable to fold her legs completely.
"My leg was a tiny bit swollen but not as much since the cancer was still small," she said.
Pain in the bone is the most common symptom of osteosarcoma. The pain could come and go. It is also typically worse at night. The pain could get worse through physical activity and a person might have a limp if the tumor is in the leg. Swelling may not occur until a few weeks have passed. A lump may be felt near the area of the tumor.
Osteosarcoma may weaken the bone it develops in but it will likely not break it. If a person has a fracture near or through the osteosarcoma, they may experience something very painful.
Mase was not shocked at the news. She accepted it.
"I usually don't have an impression," Mase said.
Her mother; however, was concerned in the change of their family's lifestyle.
"While I was in treatment, I couldn't eat raw food, uncooked food, unwashed food, so my mom would clean every food and cook every food," Mase said.
Mase went through treatment from February 2014 through November 2014. She spent most of her time receiving treatment at Kapiolani Medical Center. Chemotherapy made her feel faint and weak most of the time.
Mase said that treatments would sometimes cause a person to vomit or stop eating. She said that she did not have those problems.
However, there was a medication called methotextrate that Mase was allergic to. She had a hard time breathing so they had to stop it immediately and change her medicine.
However, despite this, Mase still managed to live pleasantly. She did not like the hospital food so she was really happy when her family brought homemade food for her. In addition, her friends from middle school visited her whenever they had the chance after school.
One of the friends who visited her, currently sophomore Tayron Alamag, was very surprised when he found out about Mase's condition. Alamag and Mase have known each other since they were in the second grade. They have a good friendship. Alamag supported Mase while she received treatment.
"I'm very happy that nothing too serious happened to Chihiro," Alamag said.
After her treatment, Mase still received shots, which were administered by her mother, every day for about one to two weeks.
There were times when Mase felt left out of conversations, even with her friends. She said that she had a hard time understanding what was going on because her friends would often talk about movies that she did not know about.
When Mase entered high school, she did not really know anyone. She did not have many friends since a lot of her middle school friends went to another high school.
She was surprised when she found out that her friend, Alamag, was also at McKinley.
"I thought that I was going to Kaimuki," he said.
Now, Mase and Alamag play together in the band. She plays the alto saxaphone and he plays percussion.
When Mase was a freshman, she had problems getting up the stairs. She said it was partially because of her weakened left leg.
Her leg has two metal supports to replace the bone that was affected by her cancer.
Mase said that "it's like a secondary bone."
This restriction of hers got in the way of school and she could not keep up in her classes so she had to get a tutor. Her tutor helped her catch up.
In addition to this restriction, Mase was also not able to play any rough sports or be in school if there were any sick students since her immunity was weak.
Despite ending her treatments in November, Mase still has to go to the Kapiolani Medical Center to check her health. She gets her blood counted once every three months and goes to get physical therapy.
She said that she cannot fully feel her leg since she has not completely adjusted to the metal supports and movement of muscle. Nonetheless, Mase is happy that she was able to overcome this ordeal.
About the Contributor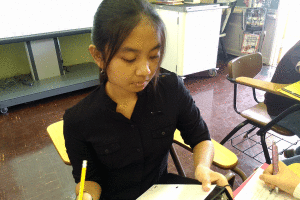 Silvana Bautista, Web Co-Editor
This is her second year being the co-editor of The Pinion.

Silvana Bautista has chosen to focus on being the online editor for The Pinion. This year...