Librarian book talk
Hang on for a minute...we're trying to find some more stories you might like.
Linda Mediati is a librarian that works at the Liliha Public Library in Honolulu. Her main job is to help young adult readers understand and choose which books to read. Mediati also does book talks about selected books for teenage readers when she visits middle and high schools.
"I have to read all the books," said Mediati as she explains how she prepares for her book talks.
Since she became a librarian, she has read about 3,000 books.
She demonstrated how she listens to the books with her phone and the speed was so fast, students could barely understand what was being said.
"Sometimes I listen to audio books instead of reading it. It's twice as fast. I'm still getting used to it," said Mediati.
During her book talk at McKinley High School, she asked students who attended questions about the books she discussed and if they answered correctly they would receive a prize.
"Her presentation was specific and well explained. I did listen to her and it gives me a lot of information of what to look for and where," said freshman Abby Yu Xi.
The Liliha Public Library is the first public library of Hawaii. It was formed in 1879 and is located at 1515 Liliha Street. The Liliha Public Library has the largest selection of Chinese books in Hawaii. The Hawaii State Public Library welcomes people to visit and sign up for a library card.

About the Contributor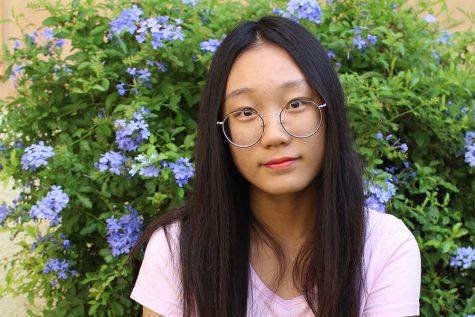 Eileen Wang, reporter
All of us have life goals. Eileen Wang has two. Her two goals are to become a lawyer and/or to become an entrepreneur. Wang said she wants to become a...