Santos lends helping hand
Dusty Santos is a teacher at McKinley High School that helps special education students and students that have a hard time hearing.
"The best part of my job is teaching students," Santos said. "I like to see that I change lives but it doesn't happen right away. It's a long process but it makes me feel good."
When he's not teaching students at MHS, Santos advises the American Sign Language (ASL) club, and Micronesian club. He likes to do community service with his Micronesian club.
"The activity that I really like to do with the club are out doors community services, we help clean up the park, beach, and a hiking spot or something
like that," Santos said.
Santos is originally from Pohnpei, and started his teaching career at an elementary school. Then coming to Hawaii changed his eld when administration started putting special education students into the regular education classrooms. Administration put one deaf boy in his classroom.
"I didn't know sign language at that time. Nobody taught me or nobody came with him to sign for him in my class and that's when I started to thinking about how can I help this one boy among 25 students," Santos said.
About the Writers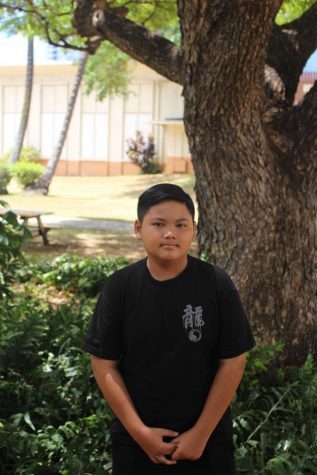 Tue Le, student reporter
My name is Tue Le and I am a freshman. I joined newswriting because I like to write about the truth and speaking up for people who don't have a voice....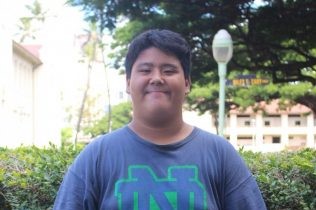 Egan Medeiros, student reporter
My name is Egan Medeiros and I am a freshmen. I came from Washington Middle School and I am one of the reporters for The Pinion. This is my first year...