In depth look at Culinary Academy
Students learn the proper procedure in a kitchen.
Hang on for a minute...we're trying to find some more stories you might like.
Anthony Cabrera is the culinary teacher for McKinley High School. He didn't study culinary in college but is a culinary teacher because the school wanted one. Cabrera teaches his students kitchen safety, sanitization, knife skill etc… Cabrera does cooking demonstrations and the students cook three to five times per quarter.
"Culinary is fun but just not about teaching or cooking, you should take culinary if you want to work in culinary in the future. Culinary means to me the general differences to cooking for your family and yourself, also becoming a professional culinarian," Cabrera said.
Junior Kayla Murayama is a student in culinary class. Murayama is taking culinary class because she wants to learn how to cook and how to bake. Her goal is to remember recipe's and how to do the steps without the instructions.
 Murayama learned many things during culinary class, such as how to make rice crispy pancakes and is now learning how to do soups. "Culinary to me is cooking, learning the tools, the rules of the kitchen and the safety of cooking and the kitchen," she said.

 Sophomore Sairin Skinny is also a student in culinary class. Skinny is blind and  she is taking culinary because she wants to reach her goal to be more independent and learn how to cook on her own. Cooking class works in groups. Each person has a different job. Skinny mostly watches her group cook, or she washes dishes or reads the ingredients to her group members.  Pat Kim is a helper who works with Skinny in culinary class.
  "Ms. Patt helps with the notes and makes sure I have the right answers and she also helps me find things that I need. Mr. Cabrera helps me by telling my fellow group members how they are able to help me with the culinary class," she said. 

About the Contributors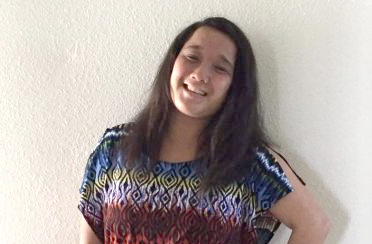 Mari Faufata-Pedrina, reporter
My name is Mari Faufata-Pedrina, and I am a senior this year. I am now 18 years old. I've been through many difficult things while growing up. I wanted...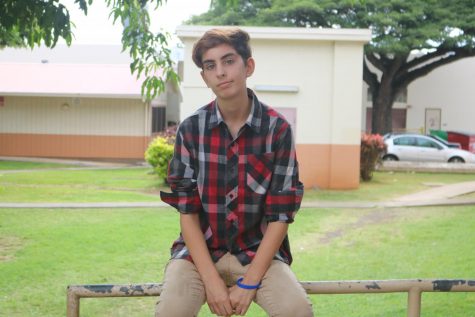 Hannah Rouillard, head reporter
I'm Hannah Rouillard.  I am a sophomore here in McKinley. When I am not in school or working for The Pinion, I like to go to the beach or spend time with...