Scott Takata returns to McKinley
Scott Takata left McKinley last year and returned to McKinley to teach yearbook and the arts communication class for 2019-2020. You can find him in T2.
"I enjoy helping kids and just enjoy teaching," he said.
He said he is looking forward to all the exciting things that come with advising the yearbook, all the school events, and the arts and communication class. Both classes are new for him. 
 "I was told that (teaching) comes naturally to me. Not that I'm good, I still have a lot to learn, but it just comes naturally to me," he said.
In addition to McKinley, Takata has taught at Aina Haina Elementary, Kalani High School, UH Manoa, Leeward Community College, Kapiolani Community College, and Chaminade University. He has taught chorus, piano and guitar. He has been teaching for 32 years.
"They are all good teachers," said Ron Okamura, McKinley's principal, when asked about the new teachers.
He is married and grew up in Kaneohe.
He also likes to travel. Some places he has been include Los Angeles, San Francisco, Orlando, Houston, San Diego, Minnesota, Boston, Washington D.C., Beijing, Xian, Shanghai and Micronesia. 
His favorite food is chicken. He likes all types of chicken, but his favorite are Korean style or barbecue. His favorite drink is coffee.
He said he likes movies, anything but horror. His favorite movie is "The Last Samurai" which is a drama and action movie starring Tom Cruise. 
He enjoys watching baseball and his favorite team is the San Francisco Giants. He likes baseball because he grew up playing the sport. He likes the San Francisco Giants because he has family that live in the city and it's his favorite city
He likes to exercise and play golf in his free time. He enjoys the challenge of playing golf. He usually plays at the municipal courses on the weekends. 
 "I work indoors all day, so I like to go outdoors," he said.
About the Contributor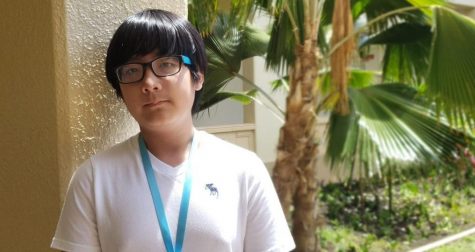 Thai Bui, head reporter
My name is Thai Bui and I am a freshman. I enjoy playing games such as League of Legends, the Pokemon games, and Super Smash Bros. Ultimate on the Nintendo...