Jeremy Johns joins MHS staff
New teacher Jeremy Johns is looking forward to winter break. That's when he gets to spend time with his friends and family on the mainland.
Johns taught at Waianae High School. He lives in town and used to have to drive all the way to Waianae 
He became a teacher because he likes to work with hands on classes like working with young adults. He likes coaching on life or sports. 
He could not teach automotive at Waianae High School. The chance arose, so now he teaches here .
In his free time, Johns likes to spend time with his sons and work out at the gym.  
He is very excited to work and be here he wants to learn new things along the way with his students. 
About the Writer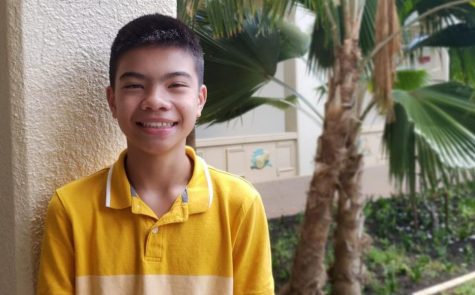 Wynn Dang, reporter
Hi my name is Wynn and my hobby is cooking. My favorite food is bacon. I also like to swim and play games on my phone. The reason I picked Newswriting...