Kristi Auyong excited to teach at McKinley
Kristi Auyong is a new teacher at McKinley High School. She teaches art. 
"She is very excited to be here," Principal Ron Okamura said.
In Auyong's classroom,  students artwork is displayed and there are art posters around the room. There are also a few sinks and a ton of paintbrushes and palettes.
"I'm looking forward to teaching students about different types of art and different art history," she said. 
Auyong said she became an art teacher because she wants to make a positive impact in students' lives. 
"I just like working with kids," she said.
In her free time, Auyong likes to read comics, sleep and go to the beach. 
About the Writer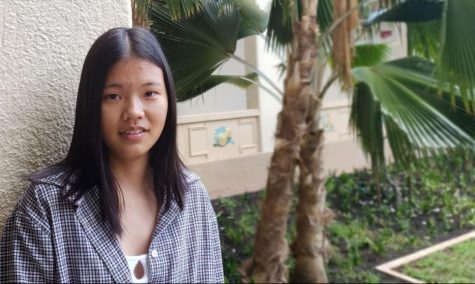 Cheng Hong He, reporter
My name is Cheng Hong He, and I am a freshman who laughs way too loud. I can speak two languages, Chinese and English. I was born in China but came to...