Pacada looks forward being back to McKinley
Susan Pacada left McKinley High School but has come back this year to help students who need special education.
Outside of school, Pacada likes to spend quality time with her family. She has two younger boys and two older children.
"I'm very happy for her to be back here," said MHS Principal Ron Okamura.
Pacada said she has a special job. Many of her students are not able to speak up for themselves or have trouble communicating their needs and wants.
"I became a teacher because I wanted to advocate for the students that were not able to advocate for themselves," she said.
Pacada said she is looking forward to getting to know the students that are freshmen and meeting the upperclassmen again.
"There are students that were here before, and I kind of know them from before," she said.  "So just to acquaint myself with them, and hopefully establish something exciting."
About the Writer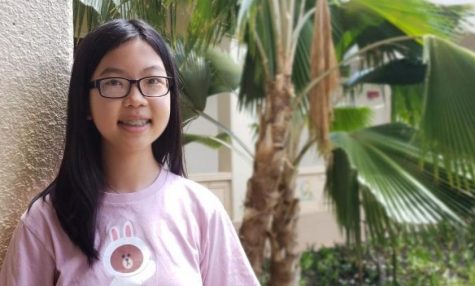 Kelly Cheng, reporter
I'm Kelly Cheng. This is my freshman year at McKinley. I was born and raised on Oahu. Some of my favorite hobbies include drawing and painting. I joined...