Ly succeeds in National History Day
Hang on for a minute...we're trying to find some more stories you might like.
One of freshman My Que Ly's memorable experiences was participating in National History Day in middle school.
In seventh grade, the theme Ly had to work with was Conflict and Compromise in History. It could be done on paper, a website, a board, a documentary, or as a performance.
 "I chose the Tet Offensive because my cultural heritage is Vietnamese. It was one of the battles that were fought in the Vietnam War," she said.
Ly's productivity and effort on the project earned her a place in the district competition.
"I was kinda surprised [be]cause I thought my stuff wasn't that good," she said.
In her last year of middle school, the theme was Triumph & Tragedy in History.
"I chose the Immigration Act because I'm an immigrant myself and wanted to learn about how immigration in the United States has developed," Ly said.
Ly decided to make a website, which was hard work.
"We had to do it under 2500 words and add in images, audio and quotes," she said. "[We] had to have a bibliography with all the sources we used and how that helped us with our project."
She also had to prepare a reflection on why she chose her topic and how she did it.
Her results in the district advanced her to the states. Ly said NHD was a stressful but successful experience.
"It was a cool experience. I'm just glad that I got a good grade on it and it's over now,"she said.
About the Contributor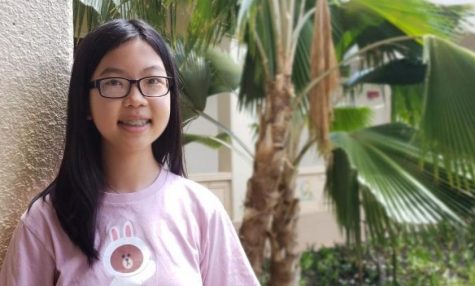 Kelly Cheng, reporter
I'm Kelly Cheng. This is my freshman year at McKinley. I was born and raised on Oahu. Some of my favorite hobbies include drawing and painting. I joined...