Hall of Honor Inductees 2014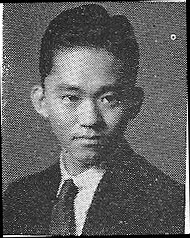 Edward (Ed) Torao Kanaya graduated in 1941.
Kanaya participated in the Citizenship Club, the Concert Band, the JROTC Band and he played the bulge for two years every morning for the raising of the flag and every afternoon for the lowering of the flag while he was at McKinley.
Kanaya has been a private flute tutor for 63 years (1951 to present), a flute Clinician and Adjudicator for the Hawaii Music Educators musical Festival (over 40 years), abpart of the Oahu Board Directors Association (OBDA) Music Festival Chairman volunteered after retirement (1979-86), a cofounder of the Oahu Band Directors Association, the President of the Hawaii musical Educators Association (HMEA) (1958-59), a Band teacher at Washington Intermediate School (1954-79), the Flute Section Leader Honolulu Symphony (1955-75), a Member of the Royal Hawaiian Band (1954-55) and a Band Teacher Hilbert High School in Wisconsin (3 years), the Student Conductor of the Lawrence College Pep Band (Senior year in college). He was also in the United States Army 442nd Regimental Combat Team Army Band in World War II.
He participated in the Congress Gold Medal Ceremony for the 100th Battalion, 442nd Regimental Combat Team and Military Intelligence Service in 2011. Kanaya received a proclamation from the Hawaii State Legislature for his contributions to music programs in Hawaii in 2010 and in 1968. The Washington Middle (Intermediate) School Band Room was dedicated as the EDWARD T. KANAYA BAND ROOM on April 24, 2010. He received a certificate of recognition presented by the State Board of Education on April 24, 2010 for 25 years of teaching at Washington Intermediate and for his numerous contributions to music education in Hawaii. He was a contributor to the Hanashi Oral History Program at the GO FOR BROKE NATIONAL EDUCATION CENTER in Los Angeles, CA.
Kanaya was the first local band director to be asked to Guest Conduct on the OBDA Music Festival Guest. Conductors were always nationally recognized conductors and musical educators from the mainland.
Kanaya was elected to the American School Band Directors Association (ASBDA) and is still a member of this prestigious organization. He is nationally recognized as "One of the Ten Outstanding Band Directors" in the United States in 1968 by a national teachers' journal.
Bruce Reed Anderson graduated in 1968.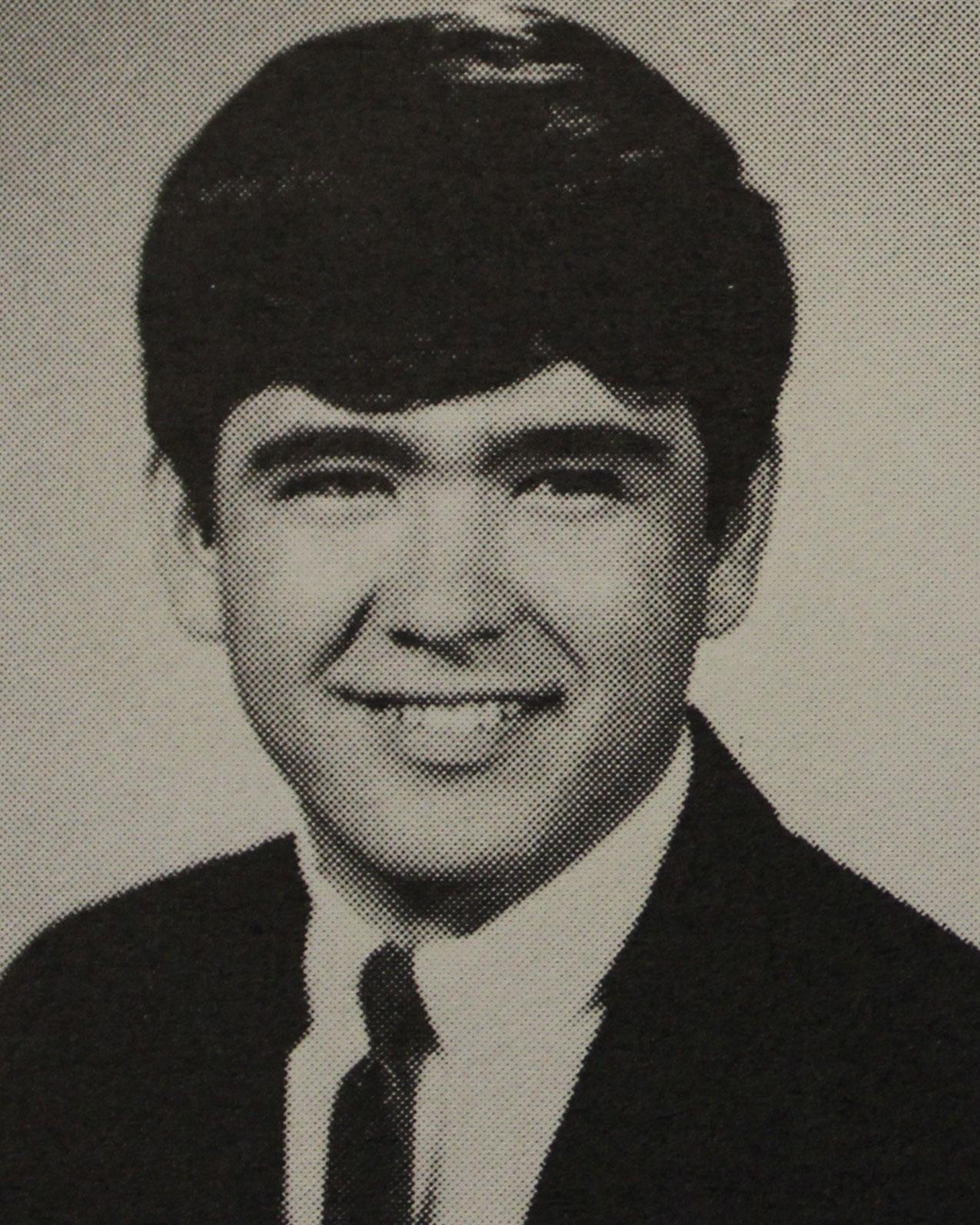 Anderson was a part of student government for one year. He also managed the lighting in the auditorium for school activities. Anderson is the principal at Maui High School (2013 to present). Before that, he was the Complex Area Superintendent in the Baldwin-Kekaulike-Maui Complex Area (2007-2013), a School Renewal Specialist at the King Kaulike Complex Learning Center (2002-2007), a principle in Makawao Elementary School (1994-2002), a vice-principal at Wailuku Elementary School (1991-1994), a COHORT Administrative Trainee at H.P. Baldwin High School (1990­1991) . In addition to this, he was, a teacher teaching grade 5 at Makawao Elementary School (1990-1989) and a teacher teaching grade 5-8 at Pa'ia Elementary School (1982-1989).
Anderson was also a Maui District Nominee for McDonalds Assistant Principal of the Year in 1994 while at Wailuku Elementary. He was also a Complex Area Superintendent of the Baldwin-Kekaulike-Maui Complex Area of 19 schools in 2007-2013. While he was the Complex Area Superintendent, all 19 of the Complex Area schools met AYP benchmarks for all students in Reading and 16 of the 19 schools met the benchmarks for all students in Math in 2010.nderson was one of the founding members of a Maui Youth Basketball League in 1988-89 that began with 80 players and grew into a league that has as many as 750 players. He also coached and helped organize league for about 15 years.
He also organized and participated in the service project that began over 15 years ago to provide meals once a month for organizations working with homeless populations. Currently, the project serves about 125 meals each month.
Tenari Raymond Ma'afala (Class of 1980)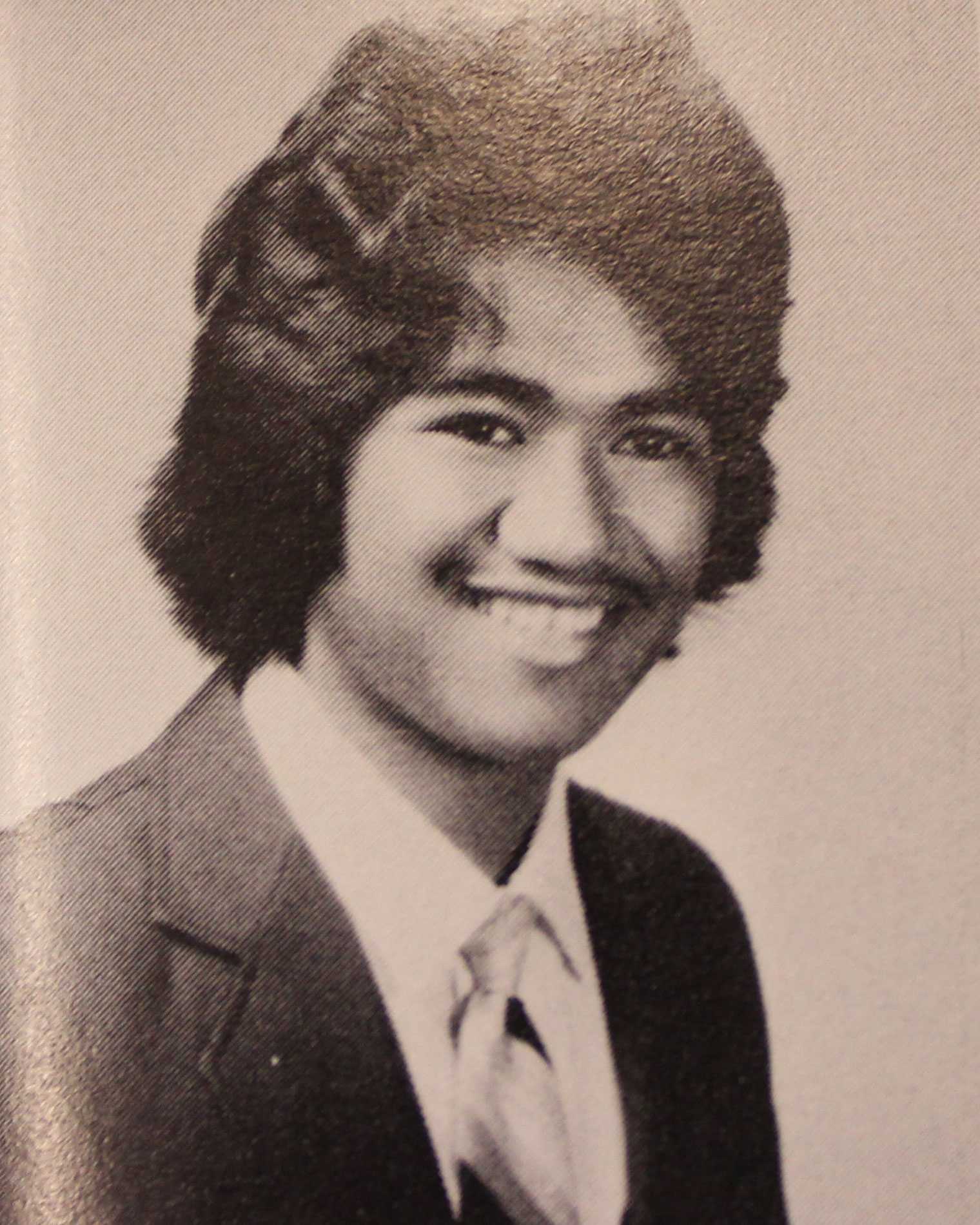 Tenari Raymond Ma'afala was a student athlete in football, basketball, volleyball and track and field. He was a four-letter athlete in senior year. Ma'afala was also a member of the Samoan Club. He also served on the May Day organizing committee.
He was a Honolulu Police Department officer for 24 years. Ma'afala was also President of State of Hawaii Organization of Police Officers (SHOPO) since 2002. In addition, he was the Sergeant and Acting Lieutenant in the HPD Peer Support Unit which offers emotional support to officers, their families and other department employees. This unit oversees the six volunteer police chaplains.
Ma'afala was selected and he served in the following HPD elite assignments: Criminal Intelligence Unit, which deals with underworld and organized crime; Homicide Investigation Division/Career Criminals; Dignitary Protection; Crime Reduction Unit in Waikiki and Gang Detail.He has also been a Honolulu Police Department Patrol Officer and a Security Officer for the Outrigger Hotel Chain, earning the position of Chief Investigator.
He is currently serving in the elected position of the State President of SHOPO. This is voluntary. In July 1998, Tenari was awarded the Honolulu Police Department's Warrior Gold of Medal of Valor (the department's highest award) for risking his life to protect innocent bystanders from a gunman at Mayor Wright Housing on New Year's Day of that year. In 1994, he received the HPD's Warrior Silver Medal of Valor (the department's second highest award) for helping to rescue Kristen Brown from a burning Jeep. He received the Commendation of Certificate of Valor twice. He was also the Honolulu Police Department Officer of the Year.
(Bio outlines provided by Jenny Mae Respicio. Paragraphs written by Silvana Bautista.)
About the Contributors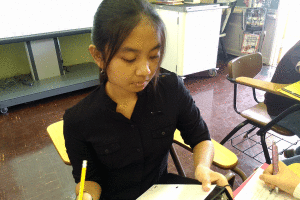 Silvana Bautista, Web Co-Editor
This is her second year being the co-editor of The Pinion.

Silvana Bautista has chosen to focus on being the online editor for The Pinion. This year...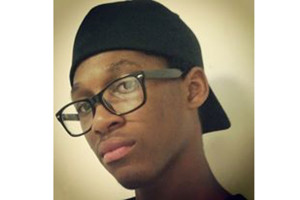 Austin Watkins, reporter/videographer
Ever thought of being a filmmaker? Austin Watkins has and enrolled in the newswriting class with his career in mind. From the classroom, Austin plans to...