Blindfolds play important role in Freshman Orientation
Students build trust on first day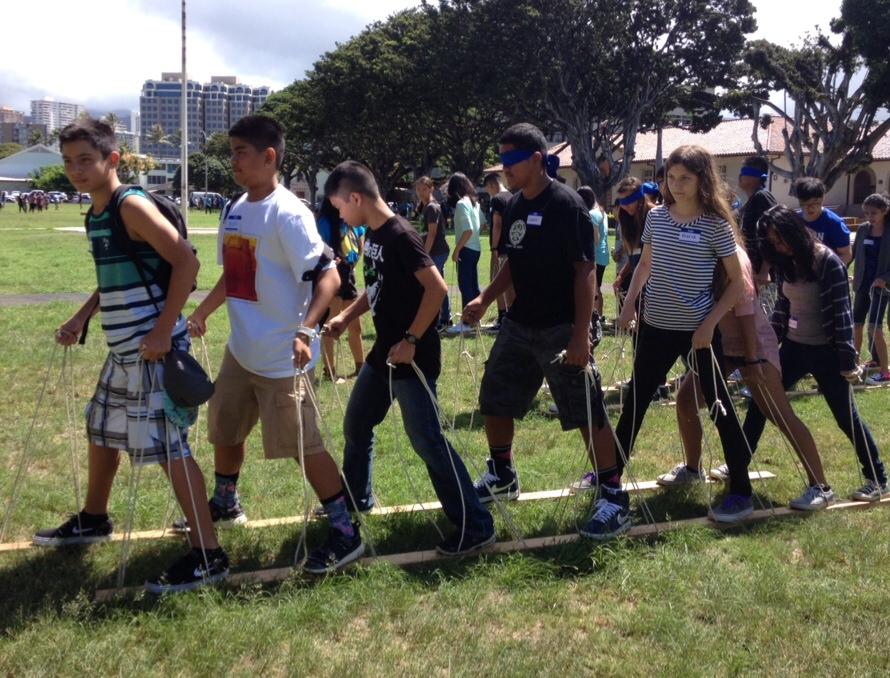 It is a part of the endless cycle of high school. When the school says good bye to the seniors who graduate in spring, it will have the chance to welcome the incoming freshmen in fall.
McKinley High School welcomed those new freshmen, the Class of 2018 Friday, August 1. Groups were separated into Yellow and White teams with a corresponding candy.
Senior Samantha Cadiente, mentor of Yellow Lifesavers, lead her mentees in a number of group activities that were held on the front lawn. They were all trust and communication based games: Toy Story 3 ½, Trust Fall, Wind in the Willows, Lava Walk and Santa's Skis.
A blindfold played a heavy role in a majority of these activities. For example, in Toy Story 3 ½, a blinded person needed to trust their partner to get them across a spinning rope. Cadiente allowed her mentees to pair up with people they knew before making them work with those unfamiliar to them.
Freshman Blake De Jesus assisted Cadiente with the turning the rope while the other mentees attempted to cross it. Once they all successfully made it across, De Jesus was required to take his turn as well. He was paired up with freshman Maria Hartmann.
"It involves lots of trust," De Jesus said. "It took a while for me to trust Maria."
During their debriefs, Cadiente told her mentees about the importance of trust. The blindfolds used required her mentees to trust each other even more.
The activities called Trust Fall and Wind in the Willows were very similar. Both games required a person or a group of people to support a single person to prevent him from falling. Freshman Michael Jake Sumaylo was one of the people who were supported by the rest of the team in Wind in the Willows.
He enjoyed it because "everyone was involved." However, he was somewhat afraid because he thought that he "was going to get thrown."
Cadiente's leadership led her team to victory in both the Lava Walk activity and the Santa's Skis activity. Regardless of the blindfolds, her mentees communicated and guided amongst themselves to accomplish the activity.
After completing Lava Walk and Santa's Skis, Cadiente told her mentees that teamwork, planning, communication and following the rules were important in both the activities and in school.
"This is a worthwhile experience of these freshmen. It builds confidence and teaches them how to work as a team," teacher Jude Waterman said.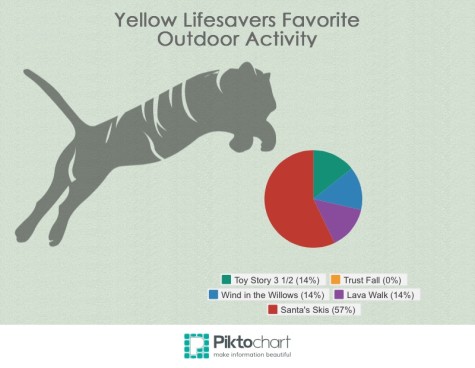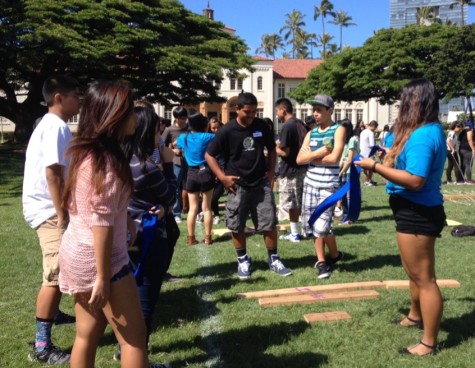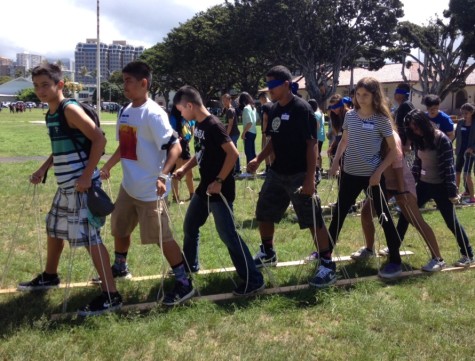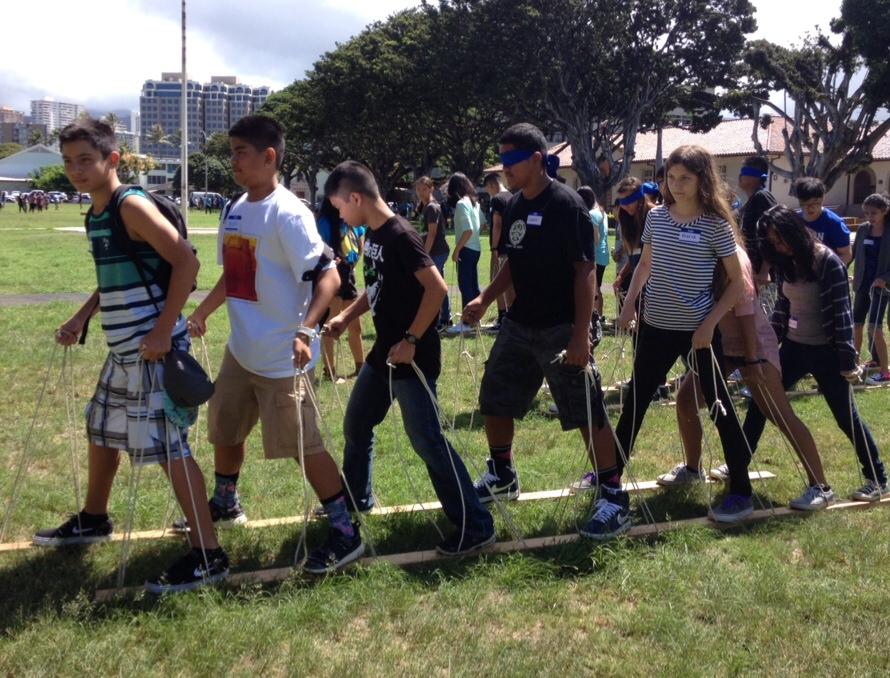 About the Writer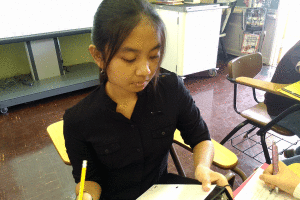 Silvana Bautista, Web Co-Editor
This is her second year being the co-editor of The Pinion.

Silvana Bautista has chosen to focus on being the online editor for The Pinion. This year...