Freshmen share thoughts on Homecoming Dress-Up Days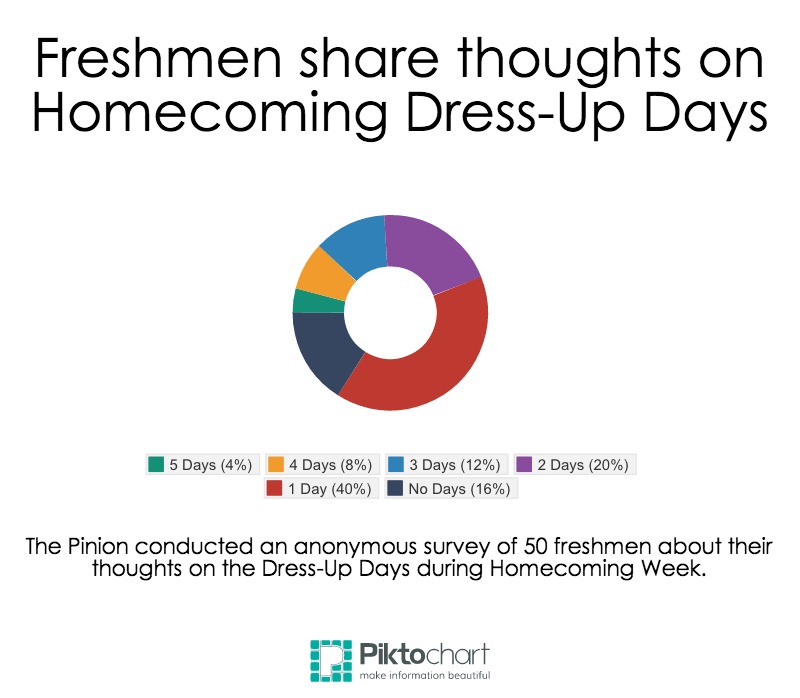 McKinley's Homecoming Week was held from Sept. 15 to Sept. 19. The upperclassmen already have an idea of the traditions but to many freshmen, it was an entirely new experience.
Many freshmen said that they had no interest in dressing up on the dress days. To many of them, it seemed like too much work.
Freshman Luke Asuncion-Sylva said that he had no interest for Monday, Tuesday and Wednesday's dress up themes.
"I'm only interested in dressing for Throwback Thursday and Blackout Friday," he said.
Freshman Ke Er Lu also said that she was only interested in dressing up on Thursday and Friday.
Freshman Summer Muratmoto said that the dress up days are interesting. However, like Asuncion-Sylva and Lu, she also only had interest in dressing up for Thursday and Friday.
Regardless of the lack of interest for dressing up, freshman Kayla Kurahashi said that it was fun seeing others dress up.
"It's interesting seeing others dressed up, especially if they're in full costume," she said.
Around campus, there were posters with information concerning the events during Homecoming Week. Some of the posters created were created by freshmen.
"I made a poster for art. It was my Art Communication Pathway class," Jackie Lam said.
In regards to the game, freshmen wanted to see the football players win.
"I want McKinley to win," freshman Johnnie Willis said.
While many freshmen did not show interest for the dress up days, they were still impressed by the spirit shown by their upperclassmen.
 SURVEY
In an anonymous survey of 50 freshmen, two dressed for all five days, four dressed for four days, six dressed for three days, 10 dressed for two days, 20 dressed for one day, eight did not dress on any day.
Blackout Friday was the most popular dress up day, while Multicultural Monday was the least popular.
About the Writer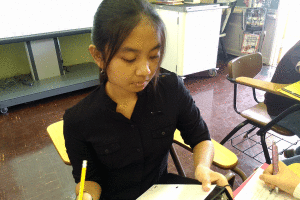 Silvana Bautista, Web Co-Editor
This is her second year being the co-editor of The Pinion.

Silvana Bautista has chosen to focus on being the online editor for The Pinion. This year...