McKinley wins medals at the OBDA Solo & Ensemble
All McKinley High School band participants in the Oahu Band Directors Association's Solo and Ensemble Festival were awarded medals for their outstanding performance on Jan. 21.
The islandwide festival is held annually for all high school students to perform a selected solo or group piece in front of judges. Hundreds of high school students participate in this festival.
"It prepares you for the pressure when you actually have to play in front of a bigger audience," flute player Kiana Ogawa said.
Ogawa has been participating in this festival since her freshman year. Her skills have greatly improved as she participated in each festival.
"I can play harder music now," Ogawa said, "I know how to make my playing better."
Clarinet player Luna Umezawa, has also participated in the festival before, and compares her experience from her first year taking part in the festival.
"My first time, I did it with an ensemble," Umezawa said, "my second and third year was a solo. So I would say it's a lot different, because I had people next to me [my first year]."
Despite the challenge, Umezawa continued to participate in the festival.
"Overall, my technique got better," Umezawa said. "Especially because I did more difficult songs."
Among the veteran participants, there were also new people trying for their new experience, one of them being trombone player Jungwoo Park.
"I thought [Solo and Ensemble] was actually fun," Park said, "I think I should've done it in the previous years."
Along with Ogawa, Umezawa, and Park, there were also 6 other participants in the festival from MHS; India Ching, Sophia Cruz, Alyssa Kondo, Paula Huynh, Kenso Kume, Lynn Nguyen, and Jewel Racasa.
"[Solo and Ensemble] builds your confidence levels as well as your ability to play music," Ogawa said, "because you get to explore more things about yourself and how to play well."
About the Writer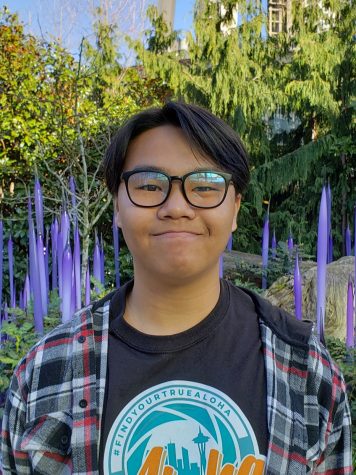 Thompson Wong, design editor
My name is Thompson Wong and I am a senior at McKinley High School. This is my second and last year in newswriting, so I'm dedicated to helping The Pinion...