McKinley hosts annual Club Day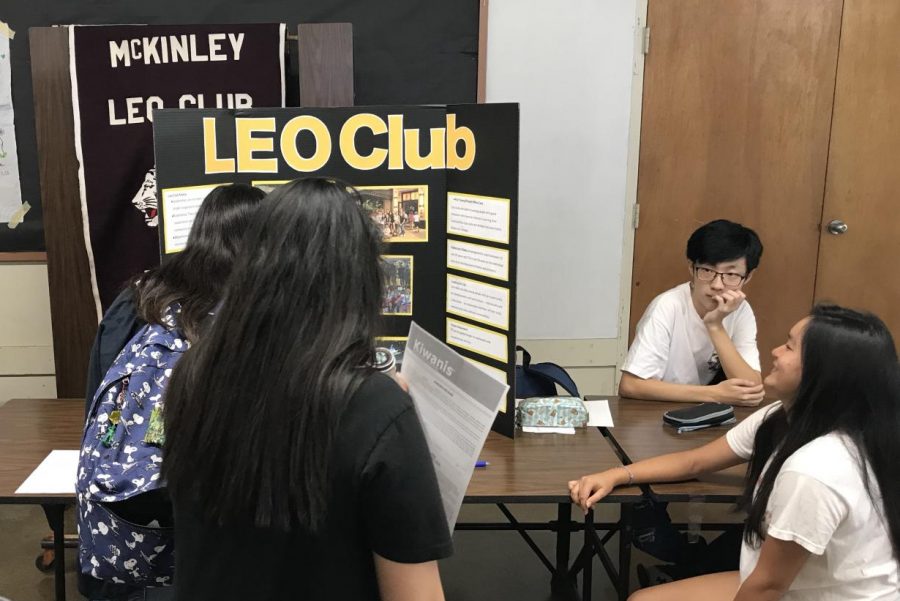 Kelvin Ku, assistant editor
September 16, 2018
McKinley High School's annual Club Day was held on Wednesday, Aug. 29. Twenty-six clubs were present to recruit students, and the cafeteria was buzzing with activity.
This year the Robotics Club set up a robot to showcase. The club competes in competitions and encouraged students who were genuinely interested and dedicated to join.
"There is a new theme every year with different objectives to get points, such as specific conditions to build robots and playing games," junior Travis Salyphone, a member of Robotics Club said.
Chess Club set up matches so students could play against current club members during Club Day.
Another long-standing club, the Leo Club presented again this year. Leo Club president and senior Eric Song said that the club's purpose is to promote and develop leadership, experience and opportunity.
"We do various kinds of activities such as volunteering at local community events and helping other organizations such as beach cleanups," Song said.
One of the popular clubs was e-Sports club, which had one of the longest lines to sign up.
"E-Sports is a Pub for students with like interests to gather and interact. We hold regular competitions for members. Our main purpose is for students to have fun together," said senior Duy Nguyen, a member of the Esports club.
McKinley's math team also presented this year.
"We cover various topics ranging from algebra 1 to geometry. There is testing conducted every month to decide contestants for the meets," said junior and member of the math team Weishun He.
Another popular club that presented at Club Day was Speech, which has a long-standing tradition at McKinley.
"Speech is a competitive club that focuses on improving communication/presentation skills, strategy and teamwork," said junior Aileen Chang, co-captain of the speech team.
The annual Club Day ended on a good note, as new and returning students continue club activities.
---
A version of this article also appears, and there may be some differences in content and language.
About the Contributor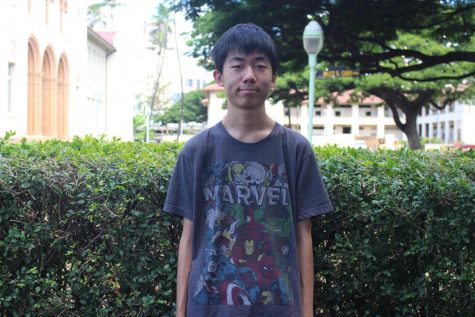 Kelvin Ku, assistant editor
My name is Kelvin Ku and I am a Junior attending McKinley High School. My hobbies are reading and my favorite book is warlock of the magus world about...