New bell schedule to be implemented next year
Schedule will provide more consistency and opportunities
Students will be seeing a new bell schedule for the 2019-2020 school year. While the current schedule alternates between even and odd periods regardless of what day of the week it is, the new schedule will have even classes on Monday and Wednesday, and odd classes on Tuesday and Thursday. Friday will be the only alternating day, being even one week and odd the next. This bell schedule is designed to have more consistency and certainty on what periods students will have on certain days, and it is aimed to help students with scheduling things like early college courses and internships.
Principal Ron Okamura said that implementing this new schedule will open up more opportunities such as internships, college courses, jobs and sports for students. The problem with the current bell schedule is that it does not provide a level of consistency, and this new bell schedule is a solution to that issue.
"Eventually we're going to bring college courses here … we cannot do that with a schedule that rotates every single day," Okamura said. "I'm hoping that, with this new schedule, we can offer more things for you guys."
Dee Ann Murakami, a business teacher, says she believes that the bell schedule will make things like internships easier because people will know what schedule is on what day.
"This year I have interns at Aloha Pacific Federal Credit Union and they worked with us, but it definitely would have been easier if it was a set schedule," Murakami said. "We can tell our partners and employers that these students can come on these certain days."
Senior Ryan Cabote thinks that the new bell schedule fixes the problem of not knowing when you can do what.
"It's a fixed schedule … you know when you're able to do something and when you're free," Cabote said.
About the Writer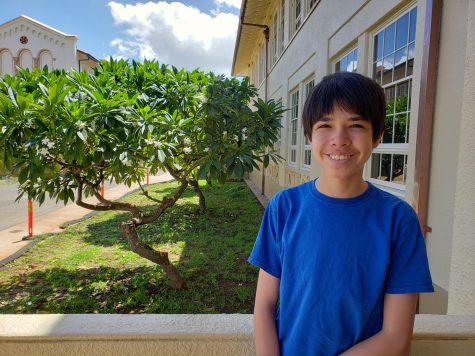 Ryan Vanairsdale, editor
I'm Ryan Vanairsdale, an editor for The Pinion. I originally chose newswriting in 9th grade because I liked the class in middle school. I also liked writing...