Band Boosters Association presents annual Craft Fair
On December 15, McKinley's Band Boosters Association hosted a Craft and Gift Fair.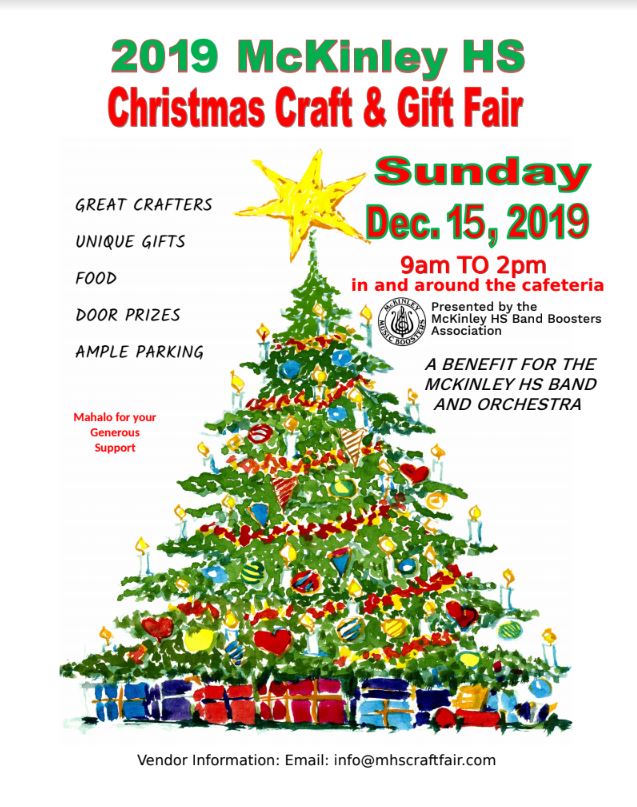 An Vo, editor
December 23, 2019
The McKinley Band Boosters Association held their annual Christmas Craft and Gift Fair. It is a way to support the school's band and orchestra program. The craft fair was held in and around the cafeteria on campus at 9 a.m. until 2 p.m. on the Sunday of Dec. 15.
Freshman Eric Antonio visited the Craft Fair. He said he was in charge of operating the tennis section as his shift.
"I was in the tennis tent helping out setting up some of the products we had," he said. "I had to stay in the booth to help fix the products and made them look nice."
Antonio said it was his first time being in a Craft Fair. He said he enjoyed socializing and helping other people.
"It was my first craft fair I went to," he said. "The craft fair was nice [because] I got to talk to some friends and customers. I really liked helping out as much as I could."
Antonio said the tennis tent offered various products.
"[Our booth offered] a few snacks, gift baskets, some tennis rackets as well as dust pans, toys created by students from construction or wood working class, and t-shirts," he said.
Antonio said he noticed vendors, sightseers, and student helpers from the music program.
"I saw people setting up their separate booths and people were walking around sight seeing as well as some of the band [and orchestra] kids helping unload some boxes," he said.
Jennifer Nakamoto is a math teacher at McKinley High School, the department chair for the math department, and is the band booster president in the Band Boosters Association.
"It's a fundraiser for the boosters to help with costs," she said. "When the band has their major trip every 3 years, the cost for the instruments to take them over the plane — that's paid for by the boosters. We also help to pay for costs for instrument repair and all the buses."
About the Contributor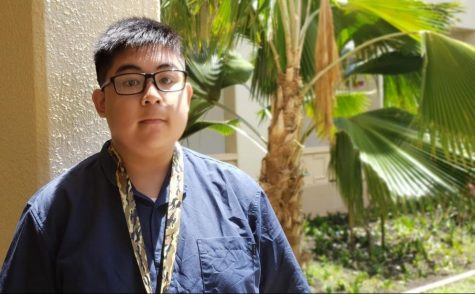 An Vo, editor
My name is An Vo, and I'm a freshman reporter for The Pinion. During my free time, I usually practice the flute to better myself as a musician in the McKinley...