'The Perfect Date' not like other romance movies
"The Perfect Date" is a wonderful movie. The movie is a Netflix original, available exclusively on Netflix. "The Perfect Date" is an American movie that fits into the genres of  teen, romantic and comedy. While also adding suspense in the mix as well. The movie stars award-winning actor Noah Centineo, who plays the protagonist, Brooks Rattigan. Rattinganis a senior with dreams of getting into Yale while also trying to win over the most popular girl in school. He sets up an app to pay for Yale with his friend Murph where he offers to go on dates with girls for money . He got the idea to make this app where he was paid to go on a date with a girl named Celia (Played by notable actress Laura Marano) and noticed on his date with her he had a knack for taking on different personalities, which then he uses on his paid dates, where girls ask what kind of personality they want. You can imagine the pitfalls of dating for money and pretending to be someone you are not, while trying to get the girl you really want.
I'm not usually a fan of  romance movies, but this is an exception. It keeps viewers in suspense and I think that's what makes a movie great. The ending is great but not the way you thought of it. The movie tricks you into already believing you know what's coming, but you're wrong and to me that's astonishing. "The Perfect Date" is one of the greatest movies I have seen in a long time.
I recommend this movie to anyone with time on their hands,and access to a Netflix account. Will Brooks succeed on accomplishing his dreams?
About the Writer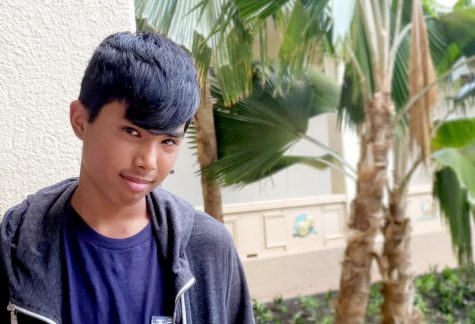 Nyler Acasio, head reporter
Hello, my name is Nyler Acasio. I am a freshman in the Newswriting class. I do not have a passion for writing articles, but writing to me isn't that...