Bubble Tea Cafes!
Bubble tea is a great drink. I always crave it. Many people, like me, enjoy bubble tea because it has a variety of flavors mixed with many different toppings. I prefer to go to cafes that make black milk tea because it's my favorite drink. The most popular topping, and my favorite, is boba. Boba is tapioca pearls.
Some well-known cafes are Hana Tea, Mr. Tea, Teapresso Bar, Friend Cafe, etc. I go to Mr. Tea and Wave Tea the most because they're the closest to where I live. The parking varies because it depends where the location may be. I love cafes because I can hangout with my friends, play games, or even stay to study a bit for my next final test. The atmosphere is very comfortable, and also aesthetic as well which I think is neat. I've noticed that the container of the drink in many cafes look similar, but they all have a different logo. Although it doesn't bother me too much and the containers are somewhat reusable.
Many cafes offer free wifi so you can use less data while you're there. Wave Tea is one cafe with free wifi. I love to drink bubble tea, and I think you should try it too.
About the Writer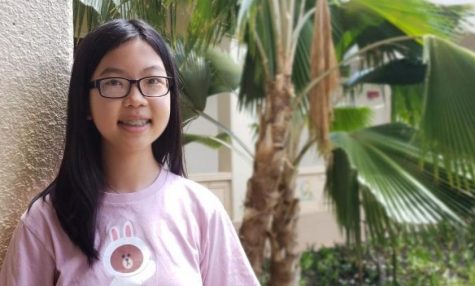 Kelly Cheng, reporter
I'm Kelly Cheng. This is my freshman year at McKinley. I was born and raised on Oahu. Some of my favorite hobbies include drawing and painting. I joined...