"Dr. Stone" anime earns 4 paws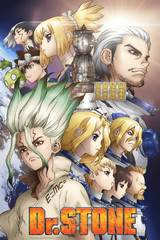 "Dr. Stone" is an anime which was originally a manga (Japanese comic). The story is about how all humans on Earth turn into stone. Skip to around 3000 years later, and the first person to break out of the stone is someone named Senku Ishigami. Ishigami is a high schooler who loves science and has vast knowledge about the subject. Senku with his super strong childhood friend Taiju Oki decides to bring back human civilization to where it was, going from the stone age to modern time. I would give the story line a 5/5 since the story is really interesting and if you decide to watch the anime you will be intrigued by the story line. The art is also really good and pleasant to the eyes, I would rate this 4/5. Another criteria would be the character development. Senku at first seemed more distant and rather cold but he started opening up and became more nicer.Other characters also have nice character development, but I rather not spoil. I would rate it 4/5 for character development. Another important factor is the voice acting. The voice acting was really nice with the character sounding like they have real emotions. I would rate this a 4/5. Even though the anime isn't considered a comedy, it is still pretty funny and made me occasionally laugh. I would rate the humor 4/5. Overall, the anime is great and I would rate it 4/5 overall.
Overall rating – 4 paws
Voice acting- 4
Art – 4
Humor- 4
Character development – 4
Story – 5
About the Writer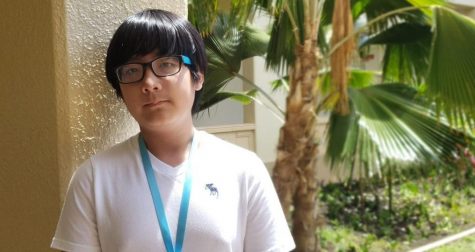 Thai Bui, head reporter
My name is Thai Bui and I am a freshman. I enjoy playing games such as League of Legends, the Pokemon games, and Super Smash Bros. Ultimate on the Nintendo...