Living History – Hall of Honor Assembly
---
Students filled the bleachers of the  gym. Chattering came from all ends.  It was the Hall of Honor assembly. And not just any Hall of Honor assembly, but the one during McKinley High School's 150th anniversary year. To celebrate, twenty- nine of the 170 former Hall of Honor inductees attended the assembly. One of them even traveled all the way from New York to attend this event.  The action started with the band playing songs from the 40's, 50', 60's, 70's, and 80's conducted by band director Donna Hesch. The eldest honoree graduated in 1937 and the most recent in 1980.   Throughout the assembly, music brought everyone back in time.
Kirk Caldwell, mayor of the city and county of Honolulu,  said MHS has impacted the community faster than any other high school. He described the Hall of Honor graduates as  people who go out and make a difference in the community.
"They represent what you could become someday," Caldwell told the assembled students.
A short slideshow created by Tiger Media Production told the story of how the Hall of Honor was created.  Prior to 1986, photos of successful MHS graduates were hung in the Administration building. There was so ceremony or recognition for these people. Through the funding of Tin Yuke Char ('24),  Wilson Mau ('32), and Wally Yee ('37), the Hall of Honor was established in 1983. The Hall of Honor reminds people that MHS has and does produce many great leaders and successful people MHS has produced.
Some students put together small skits to show what the Hall of Honor was and how McKinley graduates ended up  there. The characters included a janitor, a teacher, and some students. There was some humor, like how ice cream was only five cents, and some serious points, like how the students made gas masks during World War II. They brought back how things were when the inductees were going to school. The dance club put on a floor show with old hits such as "Dancing Queen" by Abba and "We go Together"  from the movie Grease. These were all popular when the inductees were in high school.  There were switches between the floor shows, introducing inductees, slide shows and skits.
After the assembly, the honorees had a luncheon in the library. The Pinion had the opportunity to enter the private event and get some interviews.   The Hall of Honor inductees had many words of wisdom to share and even some memories from when they were students at MHS. Neal Takamori, class of 1964 and former athletic director of MHS, talked about his high school memories, and how he remembered his teachers to be caring and nice.
"I remember school lunches were the best," Takamori said. The dessert was great."
Recording artist and entertainer Carole Shimizu Kai, class of 62,  said that she remembered playing in the band with Richard Lum, another honoree from the class of '44, and they were in a old beat up building, where the baseball field is now.
" We had the best band, even though we were in the junkiest building in all of Oahu," Kai said.
Dr. Samuel Koide, class of 1941, said that his science career started at MHS.  He was inducted into the Hall of Honor because he discovered the YWK- II gene.  He said everyone talked about the same thing when he was a student. They talked about the war and about Hitler. He wanted to talk about something else, something different, so he talked about science. He said his teacher told him she had never had a student so focused on a subject.
"You will do all right if you have an interest and keep focusing on a subject. My start was here at McKinley, to become a scientist," Koide said.
This article placed second for multimedia story presentation in the Public School Division of the Hawaii High School Journalism Awards Contest.
---
About the Contributors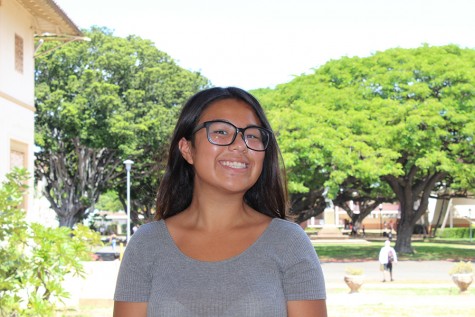 Josephine Muniz, reporter

Q- What is your age?

A- 13 years young

Q-Where were you born?

A-California

Q-What is your ethnicity?

A-Half Chinese, Half Mexican

Q-Where...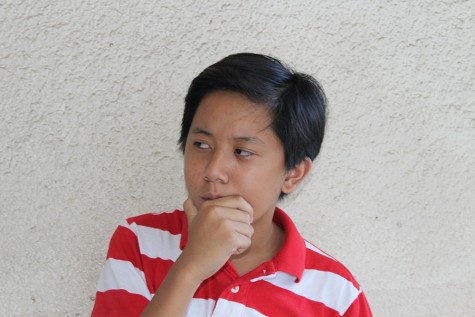 James Deguinon, reporter
Biographical questions

Strength: My accomplishments
Fear: Failure
Birth place: Island of Oahu, Honolulu HI
5 adjectives: Smart, Average, Fun,...