Morikuni guides athletes
Bob Morikuni only cries during sports movies. That's how much he loves sports.
Since 2012, he's worked as McKinley High School's athletic director, but he didn't start that way. Morikuni was the boys basketball coach for McKinley and assistant athletic director first.
"When I coached basketball, I was fortunate enough that (former athletic director Neal Takamori) asked me to be an assistant athletic director… Through this process I got to learn what he did, learn from him … and I was fortunate to get the job when he retired," Morikuni said.
In his youth, Morikuni was an average athlete. He played baseball from second grade through college.
‌"I‌ ‌wasn't‌ ‌one‌ ‌of‌ ‌the‌ ‌best, ‌but‌ [it was] ‌just‌ ‌the‌ ‌fun‌ ‌of‌ ‌playing‌ ‌sports.‌ ‌I‌ ‌had‌ ‌good‌ ‌coaches‌ ‌that‌ ‌really‌ ‌taught‌ ‌me‌ ‌a‌ ‌lot‌ ‌of‌ ‌life‌ ‌lessons‌,"‌ ‌Morikuni‌ ‌said.‌ ‌
‌Morikuni‌ ‌said‌ ‌he‌ ‌looks‌ ‌forward‌ ‌to‌ ‌the‌ ‌same‌ ‌things‌ ‌every‌ ‌year: ‌the‌ ‌excitement,‌ ‌the‌ ‌new‌ ‌season,‌ ‌and‌ ‌the‌ ‌new‌ ‌teams. He does have some issues, such as students not able to play for academic reasons. Students must maintain a 2.0 GPA while also passing all classes to participate in any sports.
"If‌ ‌student athletes ‌don't‌ ‌meet‌ ‌the‌ ‌academic‌ ‌requirements, ‌it's‌ ‌frustrating,"‌ ‌he‌ ‌said.
This year, not enough players joined for McKinley to have a JV football team.
Morikuni has two daughters, ages 9 and 12, and doesn't have much free time.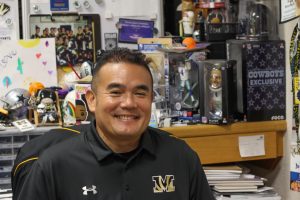 He loves to collect sports-themed objects.
"I like to collect a lot of little stuff that I leave in my office. I can't leave it at home. It would take up too much space," he said.
Even with his tight schedule, he still finds ways to relax. His‌ ‌favorite‌ ‌sports‌ ‌to‌ ‌watch‌ ‌are‌ football, baseball‌ ‌and‌ ‌basketball‌.‌ ‌His‌ ‌favorite‌ ‌football‌ ‌team‌ ‌is‌ ‌the‌ ‌Dallas‌ ‌Cowboys.‌ He watches movies with his family on Netflix. He likes watching Marvel-themed movies such as Iron Man and Thor. ‌He‌ ‌likes‌ ‌Iron‌ ‌Man‌ ‌because‌ ‌it‌ ‌would‌ ‌be‌ ‌nice‌ ‌to‌ ‌be‌ ‌that‌ ‌smart‌ ‌and‌ ‌have‌ ‌nice‌ ‌toys‌ ‌and‌ ‌that‌ ‌iron‌ ‌suit.‌
A few defining moments in his life were graduating from Iolani School, getting married, having kids and coaching.
"At those points in my life, it's like time to grow up, time to be mature," he said.
About the Contributors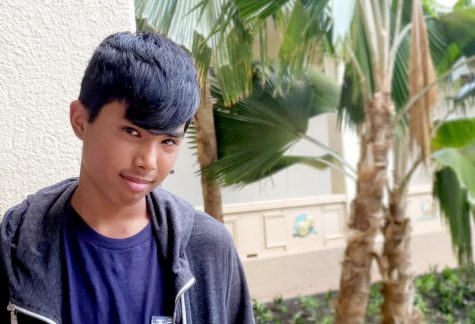 Nyler Acasio, head reporter
Hello, my name is Nyler Acasio. I am a freshman in the Newswriting class. I do not have a passion for writing articles, but writing to me isn't that...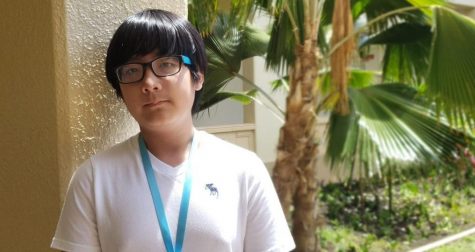 Thai Bui, head reporter
My name is Thai Bui and I am a freshman. I enjoy playing games such as League of Legends, the Pokemon games, and Super Smash Bros. Ultimate on the Nintendo...