Morikuni reflects on pandemic's effect on athletics
When the coronavirus became a pandemic in March, Hawaii closed school campuses, which also ended the spring athletic season.
"It happened really fast. … Before spring break, I was hoping we would be able to come back in April, and it's now May 1st and we're not going to come back at all," Bob Morikuni, athletic director, told The Pinion staff during a virtual interview via Google Meet. "I was at first hopeful that we could do something, especially for the seniors and the final sports, but it just went quick and now it's over, pretty much, sports-wise."
Without sporting events to organize, Morikuni spends his time in virtual athletic director meetings and helping around the school where help is needed, such as distributing the daily grab-n-go lunches for students.
"I try to come in and help with the vice principals and principal. They're doing a lot for the school, getting the word out about packet pickup, trying to figure out graduation. … I come in and try to help where I can," he said.
Morikuni said he feels sad about the loss of the spring sports season.
"I wish we got to finish the season," he said. "I just feel terrible and disappointed for the seniors and for the teams."
As schools and athletics look to the future, Morikuni said it will have to start with getting the green light for students to be back in the physical classroom.
"The first thing we want is to hear from the governor or the superintendent when schools will be open. … That'll be our first indication on whether we can start doing all these other things and I think that goes for other school activities," he said.
Beyond the initial reopening of schools and school activities, there are many issues to be addressed with sports in the wake of new behaviors and safety precautions.
"Can we be safe with our student athletes? What sports can we do? And in sports like football and girls volleyball, can we bring in these crowds and will it be okay to do that?" he said.
Morikuni said budgets might be cut by up to 50 percent. "We have to work around that," he said.
Although nobody is certain what the schools will be like in the future, Morikuni is among the many people working to be prepared for what might happen.
"With my work as athletic director, we've been meeting once a week trying to figure out plans for next school year. … We don't even know what the schools will look like, but we're just trying to be ready," he said.
About the Contributors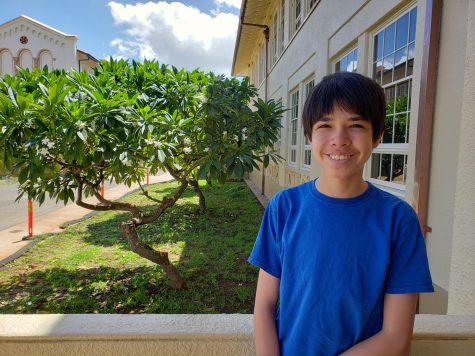 Ryan Vanairsdale, editor
I'm Ryan Vanairsdale, an editor for The Pinion. I originally chose newswriting in 9th grade because I liked the class in middle school. I also liked writing...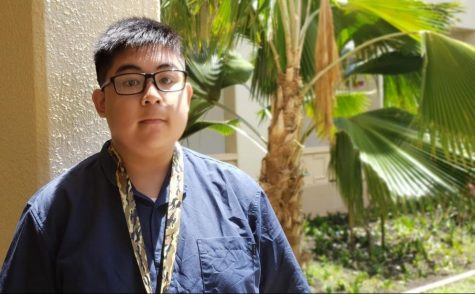 An Vo, editor
My name is An Vo, and I'm a freshman reporter for The Pinion. During my free time, I usually practice the flute to better myself as a musician in the McKinley...