True style never dies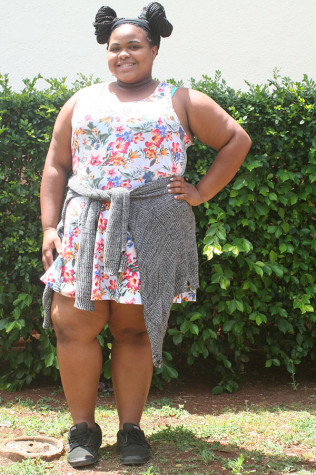 You could spend hours planning out an outfit, making sure it's perfect, or you could just grab the first thing you see. Fashion is a way for people to express themselves through their style.
"Every day my character changes," sophomore Jade Otis said.
To freely express yourself without using words can be empowering and grant you success. Italian fashion designer and founder of Versace, Gianni Versace once said, :Don't be into trends. Don't make fashion own you, but you decide what you are, what you want to express by the way you dress and the way to live." http://www.marieclaire.co.uk/blogs/542820/the-40-best-style-quotes-of-all-time.html
His words sum up exactly what fashion means to people.
Many factors influence fashion. It could be family, friends, models or singers.
"My favorite model, Denise Bidot, influences me a lot, not really by clothes and stuff but more just by her personality and her being herself and… whatever size you are or color you are, you can wear whatever you want…and still feel confident," Otis said.
Freshman Alan Norr said he gets inspiration from people at the beach. Norr said his style is comfortable, but it can take him 30 minutes to get ready because sometimes he'll say, "Ooh that looks good, and so does that, but they don't match."
Even dressing in casual clothing can bring out your personality. It can be simple and comfy, and when accessories are added it can be stylish. Bold prints, quotes on a shirt, bright colors, or anything that's unique can give an outfit personality. You could even add a belt or bag to a basic t-shirt and jeans to add to your look.
"Spanks and a Brandy Melville t-shirt … casual … I just want to feel comfortable," freshman Rhea Correa said.
In an interview for Seventeen Magazine, pop sensation Ariana Grande said, "The best fashion advice I'd say would be just to do what makes you comfortable and what makes you feel cute, and that's how you're gonna look your best 'cause when you feel your best, everybody else can feel it, too." https://youtu.be/sK41I9ztMJo
Casual wear is a great way to express yourself when you don't feel like dressing up.
To really understand someone you have to look at their style, because its actually their personality you get to see.