Alumnus Reconnects With Favorite Teacher
A Surgeon Unknowingly Saves Life Of Teacher's Mom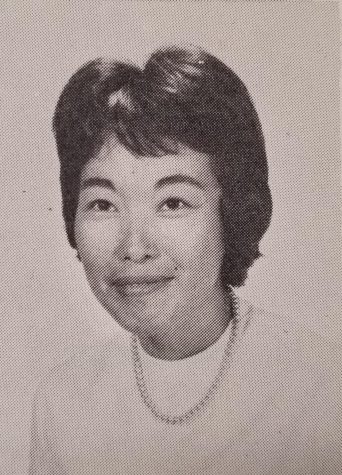 HAWAII HIGH SCHOOL JOURNALISM AWARDS 2022 – 2ND IN STATE FOR FEATURE
---
Marshal Rosario graduated from McKinley High School in 1965 and became a neurosurgeon. Years later, he saved the life of a woman suffering from a blood clot. That woman turned out to be the mother of Agnes Yamada – Rosario's favorite teacher from his time in McKinley.
Yamada taught English and she was Rosario's favorite teacher because she would mark everyone's essays with red ink with constructive criticism. She created challenges that made students want to learn and improve.
"Rather than saying, 'You got a B' and that was it, she said, 'You got a 'B' but if you do these other things you can make it an 'A,' and that's why she was my favorite teacher," Rosario said.
After graduating high school, Rosario decided to major in chemistry at the University of Hawaii. He lost all contact with his teacher and only heard from a friend that Yamada moved to the mainland to get a Ph.D. in English at the University of Oregon.
"I wondered whatever happened to her," Rosario said.
In 1970, Rosario stopped studying chemistry and switched to medical practice. It was the Vietnam War and hippie era, so he wanted to become a general practice doctor to help the hippies on Maui.
"I never thought I'd go into medicine," Rosario said, "but while I was in chemistry, I wasn't enjoying it as much as my fellow chemistry graduates."
While he was in medical school, his mentors encouraged him towards surgery because he was good with his hands and could act decisively. He followed through with his medical studies and transferred to Stanford for his residency and internship.
Thirty years later, in San Jose, Calif, he was called in as a neurosurgeon to look at a 93-year-old patient who had fallen. A blood clot was forming in her brain due to blood thinners she was taking at the time.
"I just happened to be the neurosurgeon they called to the emergency room. I saw the scan. I saw the patient and decided that she needs immediate surgery to save her life," Rosario said.
After the operation and her recovery, Rosario talked to the patient. During the conversation, they discovered they were both from Hawaii. Rosario told the patient he had graduated from McKinley. The patient said her daughter used to teach there.
"What a revelation. I did call her (Yamada) and spoke to her on the phone but after that lost touch until this year, 2021, when I received a letter from Agnes who again thanked me for helping her mom," Rosario said.
Yamada had gotten her Ph.D. and taught English at Cal State Dominguez Hills in Southern California, where she and her mom lived together. The mom lived for twelve more years after her encounter with Rosario and died at age 105 of a stroke.
"It's kind of cool, how someone who really inspired you to do well in school, you end up by pure chance, you know, helping her and then reconnecting," Rosario said.
Leave a Comment
Your donation will support the student journalists of McKinley High School - HI. Your contribution will allow us to purchase equipment and cover our annual website hosting costs. We also have advertising options.
About the Writer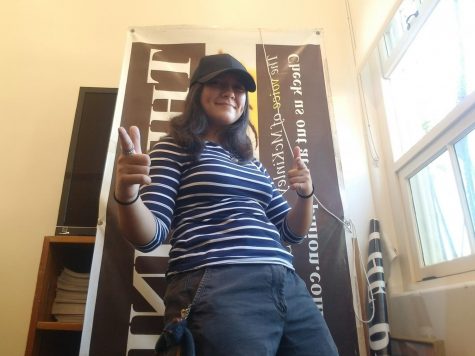 Althea Cunningham, reporter
Hello there! My name is Althea Cunningham, although I'm better known as Tia. It's my senior year and my second year in Newswriting. I joined Newswriting...