In memoriam of Sara Yara
Sara Megumi Yara was born on April 21, 2006. Many who knew Sara saw her as a compassionate person, always cheerful, and a bit clumsy. She enjoyed playing volleyball, golf and watching anime.
Gage Cisneros (c/o 2025) was Sara's friend since middle school. One thing he remembers about her was that she would always look nice at school.
"She would dress up when there is no event. She would just like to wear nice clothes to school just to look good, " he said.
Sara's sister Phoebe (c/o 2024) remembers when they tried to learn how to ride bikes in elementary school.
"She never learned how to ride a bike but she did enjoy watching me ride the bike. … She didn't want to do it, but we still went down the hill and still rode the bike," Phoebe said.
Phoebe said if Sara was mad at someone, she wouldn't hold a grudge for more than a day. She would always be in a happy mood even though she wasn't feeling good.
Harley Lee (c/o 2024) said Sara was always there for her friends if they needed it.
"When I was feeling really bad, she was always there and she knew what to say," Lee said.
Sara died on February 15, 2023, in a hit and run accident.
To Phoebe, there are no words to put how much Sara meant to her. Sara physically being there and her presence is what meant the most to Phoebe.
Leave a Comment
Your donation will support the student journalists of McKinley High School - HI. Your contribution will allow us to purchase equipment and cover our annual website hosting costs. We also have advertising options.
About the Writer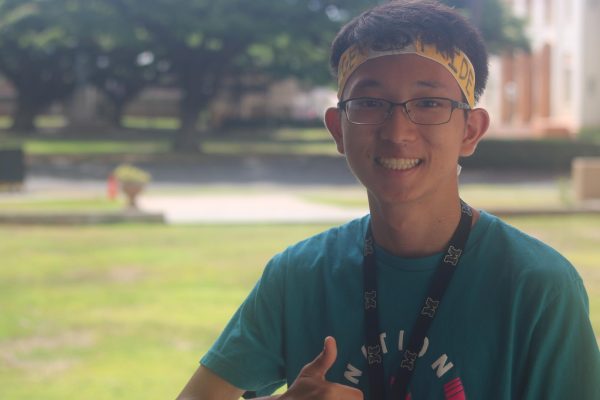 Shane Kaneshiro
Hi, my name is Shane Kaneshiro, Class of 2024. I grew up on the campus because my mom teaches here. One cool fact is that I volunteered to help the freshman...