HPD Partners With McKinley JROTC For Pedestrian Safety Rally
The Hawaii Police Department with officers from District One invited McKinley's JROTC as well as other students and community members to rally together on Tuesday, March 21, at 7:00 am, after McKinley student Sara Yara (c/o 2024) died on Feb. 15 in a hit-and-run accident on her way to school, crossing the Kamakee intersection after having the right of way. In attempts to spread awareness about dangerous driving, reckless speeding and promote road safety, participants held up signs for community support.
Road safety measures refer to the methods used to prevent drivers and pedestrians from being killed or seriously injured in road-related accidents. According to the Hawaii Injury Prevention Plan, traffic crashes are a significant source of injury with a 65% mortality rate. In addition, there were 117 recorded traffic-related deaths in Hawaii in 2022. While there have been plans to create safer roads in Hawaii, Yara's death set those very plans in motion. 
Sergeant Brandon Shiraishi, one of the leading officers of this event, said, "We are here today to bring awareness to traffic safety in the wake of what happened last month." He also said some ways drivers could ensure safety on roads is by paying attention, following the laws and speed limits and always being aware of both cars and pedestrians. 
The loss of a McKinley student left others wanting to do more to promote safer roads and many came out to rally. 
James Rodden (c/o 2023) who is an officer in the JROTC Battalion, said, "I'm here today to bring awareness to the situation of speeding and drivers not being aware of their surroundings and for community support." In addition, Rodden said this experience was a wake-up call for drivers to be more aware that their actions have consequences and can ruin the lives of friends, family, students, an entire school and the entire state.
Another JROTC student, Sean Lester Sereno (c/o 2025) said he also attended the rally to help spread awareness. Sereno said some ideas he had to make school zones safer would be to add crossing guards in school areas, put more signs to warn drivers about children crossing the street and for pedestrians and drivers to always look both ways. 
Lastly, Rianna Choniong (c/o 2023) said, "I came here with a friend, but I came to realize that I'm here to fight for pedestrian safety." As a pedestrian, Choniong said she often feels rushed when she has the right of way when crossing the street and asks drivers to be patient and aware of their surroundings to prevent future accidents.
State Representative Scott Saiki, who serves for McKinleys' district, informed the community through his newsletter of new traffic safety improvements created by working closely with the City and State Department of Transportation Speed bumps were installed on the west side of Kapiolani Blvd and near the Kamake'e intersection as well as red light cameras. As well as designs for raised crosswalks on Pensacola St. 
Since Yara's death, there have been two pedestrian safety rallies, this being the second, both held at the place of the incident to encourage safety among drivers on roads. In February, a press conference at the McKinley football field was held to inform the public about new road safety implications and plans in addition to Scott Saiki's informative newsletter to send to a wider range of people. Additionally, McKinley Principal Ron Okamura gathered students in the school's auditorium soon after the crash to address the circumstances. This tragedy has deeply impacted the community but in turn, has started a chain reaction in fighting for road safety, especially for students going to school. And following the examples of Sergrent Shiraishi and District One officers to continue to spread awareness of pedestrian safety. 
"It usually takes some sort of critical incident to become more aware of things that are going on," said Sergent Shiraishi. 
Leave a Comment
Your donation will support the student journalists of McKinley High School - HI. Your contribution will allow us to purchase equipment and cover our annual website hosting costs. We also have advertising options.
About the Writer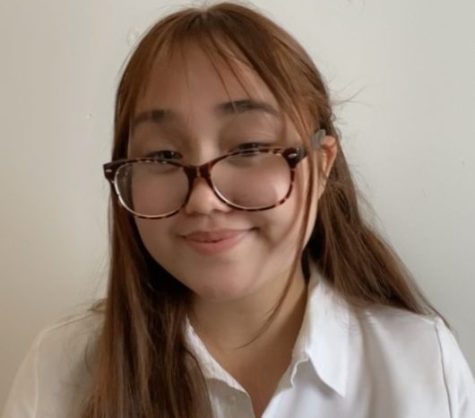 Jade Bluestone, reporter
My name is Jade, Class of 2023. I have experience with academic writing, creative story telling, poetry and essays but limited experience regarding news...