Music group adds to pride and tradition
Curious about what it's like being in a high school musician's shoes?
An Vo, reporter
September 16, 2019
Hang on for a minute...we're trying to find some more stories you might like.
There's different forms of art, from painting, writing, and even music. Luckily, there's different organizations in school grounds which may allow you to enjoy trying something new or improving on a skill. There's also a music group which plays a variety of songs each year, and encourages intermediate musicians to be a part of the group, too. If you are a student and want to be a part of a music group, you should join the McKinley High School Band program.
The McKinley Band is an elective course which advances your ability to play an instrument. It's a course you should consider taking if you're committed to becoming a better musician.
One thing that makes this class special is it allows people to express their creativity and talent for an audience and improves co-curricular skills. However, students must have at least a year or more experience on their chosen instrument to be a part of the band.
Becoming a better musician means contribution to the program and individual commitment. For the band to be productive, each member of the community must dedicate their time to practice on their instrument.
A band consists of multiple people cooperating to play a song. Everyone's role is equally important. Every musician has flaws that can be improved with time. Nobody is perfect. If students need help, any band member will be happy to answer questions or give assistance.
Being in a band provides multiple benefits. One is learning how to manage time. Nearly every event hosted at McKinley is accompanied by a source of live music. Musicians prepare for these events by practicing a lot. Improvement depends on dedication and perseverance.
Another benefit is that music enhances core subjects such as mathematics. Reading music requires learning how to keep track of time, and learning how to separate beats in a song into ½ or ¼ is related to using fractions. Being in a band allows students to study math, artistically.
The final benefit is being able to expand your social circle. You will be put in an instrument section. Playing music together will help you bond as you perform your tasks and take responsibility to show up whenever possible.
The conductors, Thomas and Donna Hesch, have been working with McKinley High School since 2001. The teachers and officers organize monthly activities throughout the year which are meant to glue connections to help bond everyone together.
Band also have unique traditions such as chanting improvisation games in the bus when going to football games to spread morale to the performers and singing the school "Alma Mater" and "Black and Gold" on the way back to campus. The band is proud to have been invited to play at Carnegie Hall in 2016.
Members of the band can play fast-paced sports music during football season and a mellow symphony in the winter. They also provide performances to local charities.
During football season, the band departs from the campus to another high school where the game is held. They cheer for the team and play sports music to raise the spirits of the spectators and players.
When football season is over, the band plays full pieces of music which will be performed at the M.M. Scott Auditorium.
There are also many more events in between, such as the Winter Concert, Band/Orchestra Booster Craft Fair, and the Parade of Jazz Bands. These songs and events were selected to challenge your capabilities as a musician, allowing room for improvement while still having fun.
Finally, the band holds fundraisers for instrument care and activities such as band trips. Band trips are one of the most memorable events that a McKinley musician can attend. The band travels to popular areas other than Hawaii such as Disneyland in Anaheim, California in 2012 ("Band and Orchestra spend a fun week in California touring sites" by Natalie Own) every three years. It's a time when the band and orchestra are able to show their musical talents to people from different parts of the world. They can also make new cherishable memories and friends from around the world.
If you have had a year or more of experience with your chosen instrument, you should join the McKinley Band. It's both educational and fun packed into one elective class!

About the Contributor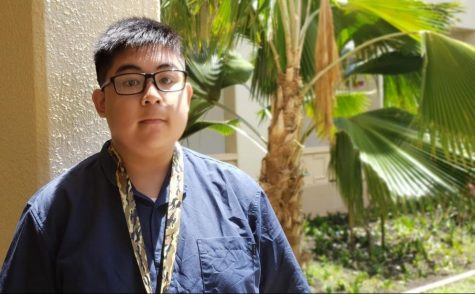 An Vo, reporter
My name is An Vo, and I'm a freshman reporter for The Pinion. During my free time, I usually practice the flute to succeed or blend in with the McKinley...