Is prom where you should be?
Making the most of your high school experience
Hang on for a minute...we're trying to find some more stories you might like.
It is prom season.  Junior Prom will be Monday, March 20 and Senior Prom is on Saturday, May 13.
Students values and experiences regarding prom vary. Some students like going to the dance with a group of friends.
Senior Daniel Ochoa said, "If you don't have a date, that should not stop you."
Attending prom can give students interesting stories to remember, stories that make one laugh, cringe, or even cry.
Ochoa said one reason he wants to attend prom is "to make memories with my friends to treasure forever."
Senior Jasper Lee also said prom is important to him.
"It's the last formal event and I didn't attend since freshman year," Lee said.
Students attending prom have different expectations.
Junior Jada Almoguera said a good DJ and good food are important things to have at prom.
Prom can also be very important to people.
"It's a milestone kind of thing with peer pressure," senior Dong-Lee Huang said.
Sophomore Nekieisa Halito wrote, "In my opinion prom is like a fairytale getaway for one night. It is time for celebration, laughter, and dancing."
Prom can also lead to the pressure of spending money in order to look good. Huang said she does not think one has to spend a lot of money on a dress.
Junior Sydney Bruce said, "Everyone is like 'Oh, look at me. I have Chanel shoes and yours is from Ross." Bruce said she does not think this is a good thing.
Senior Tyler Momohara said he does not plan to go to prom.
"It doesn't benefit me because I'm single and I'm not social," Momohara said.
Some students said they don't go because it is expensive, boring or they do not have a date.
Ochoa said that all his friends must attend or he will not go.
The prom committee is made up of students and teachers. Some students have suggested possible improvements regarding the theme.
Huang said they should vote and if there is a tie, then the whole class should vote again.
Oher students strongly feel the price should change.
Lee said, "Make it cheaper so everyone can go."

About the Writer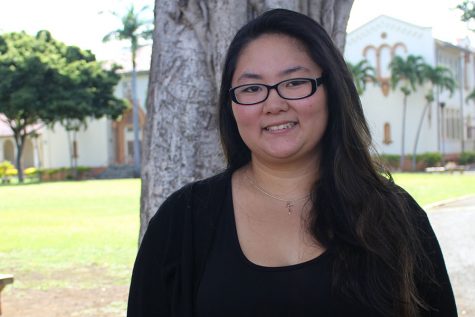 Lacey Hayashi, reporter
Lacey Hayashi is a senior who transfered from Roosevelt. She is in her first year of Newswriting and so far she likes it. She said that she feels as if...